Andover Social Security Disability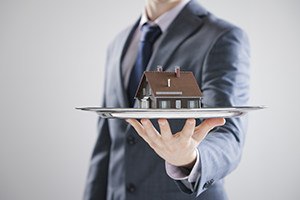 Many people, by no fault of their own, find themselves disabled, permanently injured, or otherwise incapacitated. As unfortunate as this may be, bills still need to be paid and families still need financial support.
Thankfully, we live in a society that doesn't simply let our disabled citizens and their families drown in debt, desperation, and poverty. We have a safety net called Social Security.
Social Security is your money. If you have paid taxes throughout your life, you have paid into your Social Security fund. And when the time comes that you need to get back what you've put in, we here at Puglini & Norton are here to help.
Assessing Eligibility
Eligibility for Social Security Insurance (SSI) is dependent on a number of factors, including your age at the time of you becoming disabled, whether or not you currently work (and how much), the seriousness of your disability, and whether or not your condition is listed in the Social Security Administration's (SSA) "blue book" as a qualified disability, among other things.
It may seem complicated to you, and it probably is, but we have years of experience cutting though the red tape on behalf of our clients. We know what it takes to obtain benefits for you. Our job as your disability attorney in Andover is to handle the details while you concern yourself with your family and maintaining your health as best you can.
Working Through the System
Social Security Insurance claims can be, and frequently are, denied. This isn't the final word, however. An appeals process that includes a request for reconsideration, a hearing with the SSA, or a formal appeal to the SSA review board can shed new light on your case. We'll even take your case to a federal court if we have to.
Being unable to work and provide for yourself and your family is an incredibly difficult position to be in. Here at Puglini & Norton, we consider it our job to take that weight off your shoulders and do what we do best: take care of our clients.