Personal Injury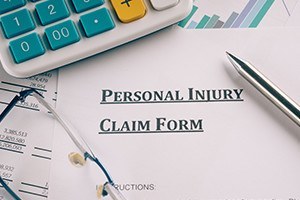 Boston Personal Injury Attorney
If you have been injured in an accident caused by someone else's negligence or mistake, you deserve to be compensated for your medical costs, lost wages, lost earning capacity and maybe even your pain and suffering. If you have lost a loved one due to medical malpractice or any kind of accident, you can protect your family with a wrongful death claim.
A personal injury can impact your life in many ways. Contact an experienced attorney and make sure you are prepared for the challenges ahead.
Greater Boston Accident Injury Trial Lawyers
At the law offices of Pulgini & Norton, we are ready to help you get the medical care you need and financial compensation you deserve. With recent tort reform in the Commonwealth of Massachusetts, it is more important than ever to retain a personal injury attorney with both negotiation and litigation experience. From our offices in Braintree, Hyde Park and downtown Boston, we are ready to help.
There is no fee unless we are successful
After your personal injury, it is important to explore all your compensation options. If you have been injured on the job, you may have a workers' compensation claim as well. If you have suffered a disability, you may have a Social Security disability claim. We can assist you with all aspects of your case and we will be there for you every step of the way. Our personal injury lawyers represent injured individuals who were hurt as a result of:
Auto Accident
Car & motorvehicle crash
Construction accident
Dangerous drugs
Defective machinery or faulty tools
Dog bites
Hospital negligence
Medical malpractice
Motor vehicle defects
Nursing home abuse
Pharmaceutical products
Physician negligence
Premises liability accidents
Products liability law
Recreational products
Semi crash
Truck accident
If you or someone you love has suffered a serious personal injury in any type of accident, do not delay talking to an experienced attorney who can help. Contact us today to schedule a free initial consultation at our downtown Boston, Hyde Park or Braintree, Massachusetts office locations.