Workplace Injuries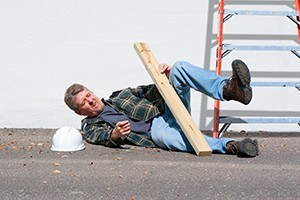 Did You Suffer a Workplace Injury? We Can Help
Many types of workplace injuries can leave employees unable to work and facing the need for extensive medical treatment. Some of these injuries are easy to see and document. Others are not as obvious, but still need proper care. Workers' compensation benefits are designed to help employees who are hurt on the job, regardless of what type of injuries they have suffered.
At the law firm of Pulgini & Norton, LLP, our firm has an in-depth understanding of the rules and regulations around workers' compensation in Massachusetts and can help you apply for the benefits you deserve. For more than 40 years in the Greater Boston area and throughout the state, our attorneys have helped individuals and families recover the money they need for medical care and lost wages.
Contact the law firm of Pulgini & Norton to speak with a lawyer. Call for a free consultation at 781-843-2200.
Greater Boston Workplace Injury Lawyers
Our firm handles workplace injuries that include:
Head and traumatic brain injuries
Back injuries
Neck injuries
Shoulder, knee and joint injuries
Amputations and loss of limbs
Spinal cord injuries and paralysis
Heart attacks and strokes
Hearing and sight loss
Scars and disfigurement
Our firm also represents families that have lost loved ones in on-the-job injuries. Wrongful death benefits may be available to help lessen the financial burden of such a loss.
Contact Pulgini & Norton to Learn More Information
After an injury on the job, contact us to schedule an appointment for an initial consultation and learn more about our representation in Massachusetts. You may e-mail our firm here or call one of our three offices in Braintree, Hyde Park or downtown Boston toll free at 781-843-2200.