Work-Related Illness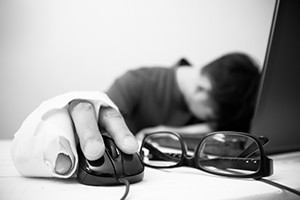 Boston Work-Related Illness Attorneys
The most dangerous work-related medical concerns may not involve any accident at all. Work related illnesses can be caused by years of exposure to dangerous chemicals, asbestos and other dangerous conditions that are hard to detect. You have the same rights as workers who have been injured in sudden accidents, so make sure you get the full extent of worker's compensation you deserve.
If you believe you are suffering from an illness as the result of conditions at a current of former workplace, do not wait to get help. Contact an experienced workers' compensation lawyer today.
All Injured Workers Have the Right to Workers' Comp
At the law offices of Pulgini and Norton, we believe that all injured workers are entitled to fair compensation, whether they are injured in an accident or develop a work related illness over years and years. With offices in downtown Boston, Braintree and Hyde Park, we represent clients throughout eastern Massachusetts. Whether you are preparing your initial application or filing an appeal, we are ready to step in at any point in the recovery process.
It can be hard to diagnose the specific work condition that led to your illness, so it is important to document as much evidence as possible. Your first priority must be to get proper medical attention, in order to take care of your health and gather important information about what may have led to your condition. We will work with your doctors to gather information about your work related illness:
Mesothelioma
Contact dermatitis
Cancer
Migraines
Asthma
If the conditions that led to your illness were the result of actions by someone besides your employer, you may be able to file a personal injury claim as well. We will help you explore all your recovery options.
With over forty years of combined experience, our attorneys have handled cases involving all types of work-related illnesses and injuries. We have the experience and resources to handle the complex aspects of these claims.
If you are suffering from an illness that you believe may be the result of conditions of your workplace, do not hesitate to get help. Contact our workers' compensation lawyers today to schedule a free initial consultation at one of our three Massachusetts locations: Braintree, Hyde Park and downtown Boston.