Carpal Tunnel Injuries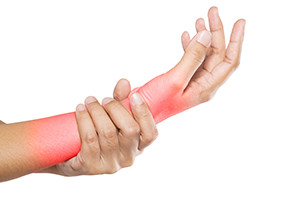 Work-Related Carpal Tunnel Injuries
While some injuries on the job are caused by accidents, others are the result of repetitive strain or stress on certain areas of the body. One of these injuries is carpal tunnel syndrome, a condition in which the median nerve is compressed at the wrist, resulting in muscle weakness and pain in the forearm and hand. Carpal tunnel syndrome is typically caused by lots of hand use and repetitive activity.
If you have been diagnosed with carpal tunnel syndrome and you are unable to work as a result, it is important to understand your rights to workers' compensation benefits and how to pursue the benefits you deserve. At the law firm of Pulgini & Norton, LLP, our attorneys have more than 40 years of experience handling workers' comp claims, including those stemming from repetitive use on the job.
Contact our firm to learn more information about how we can help you recover compensation for medical bills and lost wages. Call us toll free at 781-843-2200.
Massachusetts Carpal Tunnel Injury Lawyers
Many instances of carpal tunnel syndrome are caused or are made worse by on-the-job activities, especially those that involve repetitive grasping and the forceful, repetitive use of the hands and wrists. This includes office work, such as typing and other activities, as well as work in industrial occupations.
Symptoms of carpal tunnel syndrome may include numbness, tingling or burning in the fingers; difficulty gripping or making a fist; weakness and difficulty grasping objects.
Contact Pulgini & Norton to Learn More Information
If you believe that workplace activities have caused carpal tunnel syndrome, contact us to schedule an appointment for an initial consultation and learn more about our representation in Massachusetts. You may e-mail our firm here or call one of our three offices in Braintree, Hyde Park or downtown Boston toll free at 781-843-2200.