Arlington Workers' Compensation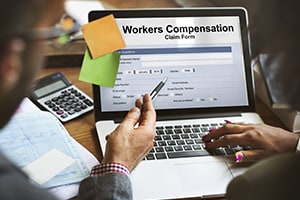 Job Injury Lawyers Helping Arlington Residents
Almost all employers in Massachusetts are required to carry workers' compensation insurance for their employees. Although certain industries, such as construction, mining, and manufacturing, are more dangerous, and jobs in those industries have a greater risk of injury, a worker may suffer occupational injuries in any field. Whether the injuries are acute or chronic, an employee may recover benefits. The trade-off is that an employee in Massachusetts may not pursue a personal injury lawsuit in civil court against their employer. If you need to recover benefits, it is wise to retain an experienced Arlington workers' compensation attorney.
Pursuing Workers' Compensation Benefits
The workers' compensation system in Massachusetts was designed to be a no-fault system that would make it easier for workers injured or made sick by their jobs to recover such items of losses as medical bills and lost wages. Although you need not establish your employer's fault, as you would in a civil claim, it may still be challenging to recover the benefits that you need. Insurers sometimes put profits ahead of people, and they may deny valid claims.
You should not assume that you do not have a right to benefits if your claim has been denied. You may file a claim with the Department of Industrial Accidents (DIA). Having an experienced workers' compensation lawyer in Arlington on your side may make a difference to the outcome.
Among other things, you may be entitled to medical benefits. An insurer is supposed to provide injured employees with adequate and reasonable medical care, including prescription drugs, medical mileage, and other incidental expenses. If you are injured and hospitalized, you will need to get a physical exam at least one time a year during the hospitalization period.
For your first scheduled medical appointment, your employer may require you to see a provider within its preferred provider arrangement. After this, you are entitled to choose your own doctor and may switch doctors one time without the insurer's permission. In some cases, it is necessary to receive care from a specialist. If you are referred to a specialist by your provider, you may also change that provider one time. If the insurer agrees, or you have an emergency, you may also be able to get care from other providers. The insurer is supposed to provide you with a claim number shortly after your injury or illness onset date, and you will submit this number to your health care provider. The insurer pays the reasonable and necessary cost of your medical services.
There are regulations put forward by the Workers' Compensation Commissioner about what are considered to be adequate and reasonable health care services for specific medical conditions or injuries. When a treating doctor departs from these regulations, it is presumed to be inadequate or an unreasonable provision of services.
Consult a Workers' Compensation Attorney in the Arlington Area
Located in Middlesex County, Arlington has a population of about 45,000 residents. Notable people from Arlington include actor Timothy Hutton, poet Eileen Myles, mathematician Hilary Putnam, and vocalist Herb Reed of the Platters. Both feature films and television shows have been shot there. At Pulgini & Norton, our Arlington workers' compensation lawyers can advise and represent you in a claim for benefits. For a consultation with a job injury attorney, contact us online or call us at 781-843-2200.