Attleboro Workers' Compensation
Job Injury Lawyers Helping Attleboro Employees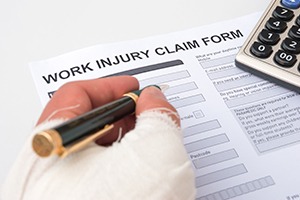 Many workers become hurt or ill as a result of workplace conditions. Employers are supposed to provide a safe work environment, but too many employers shirk this responsibility and provide inadequate safety training or permit hazardous conditions to go unchecked. Sometimes it is hard to see the connection between your job and your injuries, but once you do make that connection, you should retain an experienced Attleboro workers' compensation attorney. In many cases, an attorney may make the process go more smoothly.
Pursuing Workers' Compensation Benefits Under Massachusetts Law
Most private sector employers in Massachusetts need to purchase workers' compensation insurance for their employees, unless they qualify as self-insurers. Employers that are out of state will usually need to make sure that their insurance coverage extends to workers within Massachusetts and provides benefits under Massachusetts law.
Some of the most common injuries in Massachusetts workplaces involve the musculoskeletal system, which is made up of soft tissues. These are injuries caused by stress to the tendons, joints, and ligaments when a worker must perform the same task over and over on a daily basis. Often, workers are specialized and may perform movements many hundreds of times in the same day or sit in the same position for too long, resulting in carpal tunnel syndrome, tendinitis, and other musculoskeletal disorders.
Sometimes a reason for an injury is poor ergonomics in the workplace. For example, some offices have chairs that are not suitable for sitting in multiple hours a day. Construction sites may have tools that are badly designed and require too forceful a grip. Over many years, your body may develop disorders in response to being used for repetitive and uncomfortable tasks. Ideally, employers would provide more ergonomically designed workspaces, but unfortunately many employers are not educated on the benefits of preventative care. You may need to bring a workers' compensation claim if you suffer a musculoskeletal disorder due to poor ergonomics.
After five days in which you are unable to earn your full wages due to a work-related injury, your employer is supposed to report your injury to its workers' compensation insurance carrier and the Department of Industrial Accidents (DIA). The insurer will review numerous documents to evaluate your claim and may even conduct surveillance in person or on social media to see whether you are malingering. It is important to be aware that you may be monitored and that your veracity may be questioned.
Hire a Workers' Compensation Attorney in the Attleboro Area
Located in Bristol County, Attleboro used to be known as a jewelry capital, mostly because it was home to a jewelry manufacturing plant owned by L.G. Balfour Company. The site of the manufacturing plant is now a park. If you are hurt or made sick on the job, you may be able to obtain workers' compensation benefits with the assistance of a job injury attorney. People who are filing a claim should obtain knowledgeable legal counsel from an Attleboro workers' compensation lawyer. Contact Pulgini & Norton at 781-843-2200 or through our online form for a consultation.