Barnstable Real Estate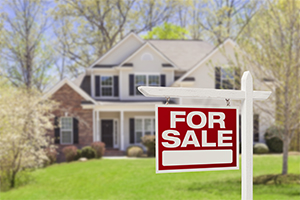 Property Transaction Lawyers Assisting Barnstable Residents
Many people are interested in buying homes in Barnstable for either year-round use or vacationing. If you are making a residential real estate purchase or putting your house up for sale, you should retain an experienced attorney. Under Massachusetts law, an attorney is required for the closing, and it may be helpful to have an attorney at any stage of the process, including in initial steps like mortgage pre-qualification or listing your home, as well as making or considering an offer. At Pulgini & Norton, our Barnstable real estate attorneys can assist you with as many issues as you prefer and help ensure that the process goes smoothly.
Representation in Real Estate Matters
One of the first things that you may be interested in doing when you decide to buy or sell a particular home is to get a sense of the value of the home. In some cases, you may wish or need to obtain a real estate appraisal to figure out an appropriate price for listing the home, decide how much you wish to offer, or appeal a property tax assessment. A real estate appraisal is an impartial third-party evaluation, estimating the value of the home at issue. Common ways that an appraiser estimates value are through a sales comparison market approach, a cost approach, or an income capitalization approach.
You should only hire an experienced and licensed real estate appraiser who conforms to national ethical and professional standards, known as the Uniform Standards for Professional Appraisal Practice. The real estate appraiser may visit the property but will not know right away what the property's value will be. The physical inspection may take up to 45 minutes or even longer if there are unique features. For example, if you have a particularly big oceanview or a beachfront property with additional structures, the appraisal may take longer. The neighborhood will need to be analyzed. The owner will be asked for information, such as whether there are easements, leaks, hidden problems, or incidents of structural damage. Our real estate lawyers can help Barnstable residents arrange or prepare for an appraisal.
Easements may complicate an analysis of a property's value. Familiar easements involve permission to the public or a particular person to use someone else's lot in a specific way, such as to access the beach. However, an increasingly common kind of easement is a conservation easement or restriction, which gives a conservation nonprofit or a government agency development rights over the property. These are prohibitions on some or all future developments, rather than a positive right, and they may exist in perpetuity even after ownership of the property passes to someone else. The donation of a qualified conservation easement may be treated as a charitable gift under federal law, as long as certain criteria are met. There may be specific reasons for preservation, such as protecting a particular set of dunes.
Any sort of restriction on use may affect the market value of a property, both for the purposes of securing a mortgage and for property tax purposes. Conservation restrictions are unusual, so both an assessor's work and a real estate appraisal will require more analysis.
Contact a Real Estate Attorney in the Barnstable Area
Barnstable was one of the first towns to be settled in Plymouth County. Located on Cape Code, it has a population of nearly 50,000 people. Including the villages of Centerville, Hyannis, West Barnstable, Barnstable, and Marstons Mills, it is a world-renowned tourist destination and a popular vacation spot for various presidents throughout history. If you are interested in purchasing or selling property there, the Barnstable real estate lawyers at Pulgini & Norton may be able to help. For a consultation with a property transaction attorney, contact us online or call us at 781-843-2200.