Barnstable Workers' Compensation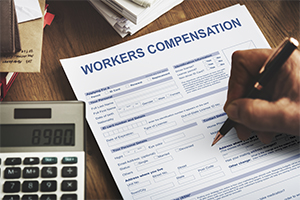 Job Injury Attorneys Assisting Barnstable Employees
Work-related injuries and illnesses are common. Certain injuries or illnesses are more common in some industries. For example, certain high-stress jobs may be more likely to induce heart attacks, while jobs in construction, mining, excavation, or demolition may be more likely to result in disabling physical injuries. Tourism, retail, and professional jobs are big staples of Barnstable's economy. If you are hurt on the job, you should retain a knowledgeable Barnstable workers' compensation lawyer. At Pulgini & Norton, we may be able to help you assert your right to benefits.
Bringing a Workers' Compensation Claim or Appeal
You should not assume that an insurer is correct if you receive a denial of your claim. In some cases, insurers claim that you are not eligible for benefits due to a pre-existing condition. This is not always true. You may recover benefits as long as something job-related was a major cause of your injury. You may show that an aggravation of your pre-existing condition occurred through required emergency care, the timing of the need for medical treatment, a loss of consciousness, a prolonged disability, restricted work hours, or physical limitations that necessitate a job change. The work injury need not be the predominant or primary cause of your injuries for you to receive workers' compensation benefits.
In some cases, an insurer will offer you a one-time lump sum payment as a replacement for future weekly benefit checks. The lump sum is a contract between the insurer and you in which you agree to getting a one-time payment instead of weekly benefit checks, and the employer provides written consent. Sometimes workers are overly excited about a large payment and may not adequately analyze whether they will be losing out by accepting it. Workers' compensation benefits are modest compared to personal injury awards, and a lump sum may seem huge. Before you agree to such a settlement, you should consult an experienced workers' compensation attorney in the Barnstable area because you may be foregoing more than you realize. For example, you may be foregoing a loss of function claim, future medical care costs, a disfigurement claim, and the return to work presumption.
If you accept a lump sum, you are presumed to be unable to go back to the same job for one month per each $1,500 provided. You will be entitled to causally related future medical expenses only if the insurer is accepting liability for the injury. Suppose, for example, you suffer a drowning accident at your job, and you experience a brain injury and cognitive or memory deficits as a result. You may have future medical costs of which you may not know and for which the insurer may not have agreed to pay. This is why it is critical to consult an attorney before accepting a lump sum payment.
Insurers are not allowed to include extra money for vocational rehabilitation in a lump sum payment. If you take a lump sum settlement, you need to seek a determination about your eligibility for vocational rehabilitation within two years of the approval of your settlement, or you may never get this benefit.
Consult a Workers' Compensation Lawyer in Barnstable
The Town of Barnstable on Cape Cod is the county seat of Barnstable County. It has multiple villages within its borders. The area has a population of about 50,000 residents, who work in a variety of industries. If you were hurt or made sick on the job, you should retain a Barnstable workers' compensation attorney. At Pulgini & Norton, we can provide experienced legal representation for your claim. For a consultation with a job injury lawyer, contact us online or call us at 781-843-2200.