Beverly
Workers' Compensation and Real Estate Lawyers Assisting Beverly Residents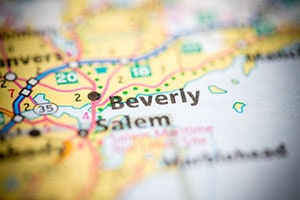 Work and home are places where many of life's important events occur. If you suffer injuries on the job or hope to buy a home in the Beverly area, you should retain an experienced Beverly real estate attorney or workers' compensation lawyer to pursue a favorable outcome. Workers' compensation claims and residential real estate transactions can have a substantial impact on your life, and the laws related to them can be complicated and difficult for a layperson to navigate. At Pulgini & Norton, our workers' compensation and real estate lawyers may be able to help with either of these areas.
Guidance in Property Transactions
The Massachusetts mandatory licensee-consumer relationship disclosure is a form that you should receive from a real estate agent with whom you sit down to discuss a specific property. The form will detail many different types of relationships and indicate that the real estate agent whose name is stated on the form can represent you as a seller's agent, buyer's agent, or facilitator. You should be aware that two real estate agents from the same firm can serve as dual agents for a property, representing both the buyer and the seller, but only if they have your consent and the consent of the other party.
Real estate agents and brokers are not attorneys. They cannot provide you with legal advice or counsel. However, if you are a client, they must be accurate and honest when showing you properties and disclose serious defects about which they have knowledge.
There are very few disclosures that sellers must make when selling a home in Massachusetts. They do have a duty to be honest if you ask a specific question, but they do not owe a duty to disclose, for example, that someone died in the house.
It is wise to get a home inspection if you are buying a home in Beverly or elsewhere in Massachusetts. These inspections are general, unless you specifically retain a structural inspector, mold inspector, or other specialized inspector to look at an issue that causes concern. An experienced attorney will make sure to put a contingency into the purchase and sale contract in case there is a defect in the home, and in case the parties are unable to agree about who should make repairs.
Benefits for Workplace Injuries
Massachusetts employers are required to buy workers' compensation insurance to cover employees in case they are injured or fall ill due to their jobs. The insurer is supposed to pay a wide range of benefits to an injured worker, even if the employee is partially or fully at fault for their injuries. Occupational illnesses like asthma or symptoms of toxic exposure are also compensable.
You should notify the employer as soon as you are injured or made sick. That way, your employer can provide the appropriate notice to the insurer, and the insurer does not have cause to think that you got your injury somewhere other than work. For example, if you twist your ankle on the job but go home without telling anyone, and then you tell your employer on the following day when it turns out to be worse than you thought, the insurer may be suspicious or wonder if you actually hurt it at home. It is wise to document what happened to cause the injury and also write down your symptoms in a daily journal. You should also provide notice to your employer in writing.
Benefits can include medical treatment, medical mileage, temporary or permanent disability, vocational rehabilitation, scars or disfigurement, and loss of function. Not every benefit is available for every injury.
Hire a Real Estate or Workers' Compensation Attorney in Beverly
Beverly is located in Essex County and is home to about 40,000 residents. The city has been known as the birthplace of the American Industrial Revolution. If you need to file a claim for benefits due to occupational injuries or enter into a property transaction, you should consult the skillful Beverly workers' compensation lawyers and real estate attorneys at Pulgini & Norton. For a consultation with a workplace accident lawyer or guidance in a property transaction, contact us online or call us at 781-843-2200.