Cambridge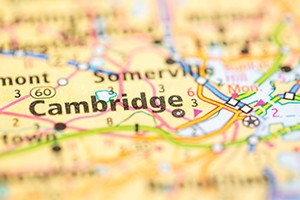 Legal Guidance in Cambridge for Workers' Compensation and Real Estate Matters
Cambridge is a city in Middlesex County, just north of Boston and within its metropolitan area. The city is named after Cambridge University in England, and it is home to some of the most prestigious educational institutions in the country, including Harvard University and the Massachusetts Institute of Technology. These institutions attract researchers, students, and workers from around the world. At Pulgini & Norton, our attorneys advise clients in Cambridge on issues related to workers' compensation and real estate. We have collectively represented injured employees, homeowners, buyers, and lenders for over 40 years.
Pursuing a Claim for Benefits After a Workplace Accident
If you are injured at work, or suffer an illness as a result of your job conditions, you may be eligible for workers' compensation. Under Massachusetts law, employers have to carry this type of insurance in case a worker suffers a disabling condition while on the job. The condition must take the individual out of the workplace for at least five calendar days for him or her to qualify for benefits.
These may include:
Weekly wage compensation, based on whether the disabling condition is partial, total but temporary, or permanent and total. Wage compensation is subject to an annual state cap and may qualify for cost of living adjustments.
Reasonable and necessary medical costs to treat the condition.
A one-time payment for the loss of specific bodily functions, such as sight or the use of a limb, or disfigurement.
An injured worker may be entitled to double the amount of his or her compensation if the disabling condition was caused by the employer's willful misconduct. Certain family members may also qualify for survivor or dependent benefits if the individual suffered a fatal workplace injury.
When a worker is hurt on the job, the employer will report the incident to its insurer, which will determine whether the claimant qualifies for benefits based on his or her medical records, the utilization review, and the cause of the accident. An insurer has up to 180 days to pay benefits without accepting liability for the accident. During this time, called the pay-without-prejudice period, the insurer can deny a claim without seeking approval from the claimant or the Department of Industrial Accidents (DIA). If the insurer denies the claim, or wants to modify the benefits at any time, the claimant will have to initiate an appeal with the DIA. The appeals process typically includes a meeting with a conciliator, who will try to facilitate an agreement between the claimant and the insurer. If no agreement is reached, the next phase involves a conference with a DIA judge, and possibly a hearing if the judge's conference order is appealed by either party. We can answer your questions on whether you qualify for benefits and represent you in an appeal if your claim is denied.
Representation and Guidance in Property Transactions
Our attorneys advise property owners, buyers, and lenders in a range of real estate matters. If you are buying or selling Cambridge property, you will need to negotiate the terms of the purchase and sale agreement. This document details each party's rights and what they need to do to close the transaction, such as clearing title issues, securing financing, and paying for any repairs. Although the agreement is typically based on a form document, the seller and the buyer will have different needs and concerns that they will want to address. Each party will have to negotiate and draft provisions that accurately reflect their agreed-upon terms.
Homeowners in Cambridge also face issues related to real estate. A homeowner may consider refinancing his or her mortgage. The terms of the loan should be carefully reviewed for any potential pitfalls, such as an acceleration of the balance of the mortgage if the owner drops his or her homeowner's insurance. A homeowner should also consider whether any planned changes to his or her property require a variance or permit from the Cambridge Zoning Board of Appeals or Planning Board.
Consult a Cambridge Attorney for Your Real Estate Needs or After a Work Injury
At Pulgini & Norton, we are committed to providing clients with dedicated service and representation in the areas of workers' compensation and real estate transactions. Our Cambridge lawyers can give you the guidance you need to protect your rights and interests. For a consultation, call us at 781-843-2200 or contact us online today.