Essex County Real Estate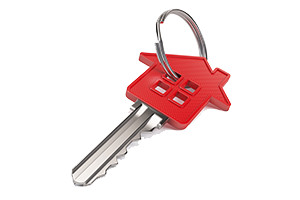 Property Transaction Attorneys Assisting Essex County Residents
For many people who are buying or selling real estate, this purchase or sale is one of the biggest transactions of their lives. These transactions can be complex, involving legal instruments with significant consequences that can play out far into the future. They are often difficult for laypeople to understand. The experienced Essex County real estate lawyers at Pulgini & Norton can help you negotiate the transaction and explain all aspects of the purchase and sale contract to you so that you understand your options thoroughly.
Guidance in Real Estate Matters
If you are planning to buy a house, you should retain an experienced attorney to make sure there are no encumbrances on the property. In most cases, a title examination will let you know whether there are any easements on the property that could affect your use. An easement provides the holder of the easement with a nonpossessory interest in property.
An easement holder may use the land in a specific way but may not exclude others from using or occupying the land. Easements can affect the value of residential real estate, and it is important to investigate whether your property is burdened or benefited by one. For example, if you have a beachfront property, you would want to know whether your neighbor or the public has an easement to use a path that runs to the beach.
Easements can either benefit an individual personally or be appurtenant to land. If the former, the easement is in gross, and usually it is not transferable, which means that when a neighbor with an easement in gross passes away or transfers his or her property, your property will no longer be affected by the easement. However, an easement appurtenant to land benefits a particular parcel, rather than a specific person. In that case, the land burdened by the easement is the servient estate, and the land benefited by the easement is the dominant estate.
In some cases, property owners place conservation restrictions on their property. These are known as conservation easements under federal law and in other states. They give future development rights to conservation nonprofits or government agencies. Some prohibit all development, while others stop only certain types of development. Conservation restrictions can exist in perpetuity.
Like other easements, conservation restrictions may affect market value and how much a property owner will need to pay in property taxes. The valuation of the property can hinge on multiple factors, and it may be positively or adversely affected. For example, if a conservation restriction makes a neighborhood more scenic and exclusive, the property in that neighborhood may be more desirable, and the values may go up, and likely so will the taxes.
Discuss Your Real Estate Needs with an Essex County Lawyer
Essex County is the third-most populous county in Massachusetts. It is home to several protected wildlife refuges and historic sites, including Parker River National Wildlife Refuge and Thacher Island National Wildlife Refuge. If you are planning to buy or sell property there, the Essex County real estate attorneys at Pulgini & Norton may be able to help you. Call us at 781-843-2200 or contact us via our online form to set up a free appointment with a property transaction attorney.