Essex County Workers' Compensation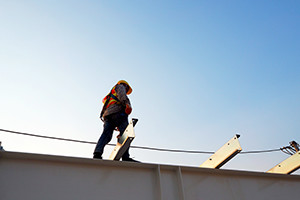 Workplace Accident Attorneys Serving Essex County Residents
Employees who are hurt on the job in Essex County may be able to recover workers' compensation benefits. Private employers in Massachusetts are required to buy workers' compensation insurance to provide benefits to their employees in case of on-the-job injuries. Workers' compensation is the exclusive remedy for a work-related injury. You cannot sue your employer for negligence or another tort, assuming it has procured insurance. If you were injured in the course of your employment, you should notify your employer in writing. Your employer is required to notify its insurer. Although the worker's compensation system was set up to make it easier for injured employees to obtain necessary compensation after an accident, insurers often deny legitimate claims or provide fewer benefits than what an employee deserves. The Essex County workers' compensation lawyers at Pulgini & Norton can help you navigate the process of pursuing benefits.
Assert Your Right to Workers' Compensation Benefits
Some employers violate the requirement that they obtain workers' compensation insurance. If you discover that your employer has not obtained insurance, you can make a claim against the Massachusetts Workers' Compensation Trust Fund, which is a special revenue fund that can pay compensation or reimbursement. People injured on or after December 12, 1985 can claim against the Fund or sue their employer in a personal injury lawsuit. If you choose to do the latter, you will need to prove that your employer's negligence caused the accident.
In many cases, employers do have workers' compensation insurance, but the insurer denies the worker's claim or does not provide the full amount of benefits to which the worker is entitled. Sometimes workers simply accept an insurer's denial, especially if they have a pre-existing condition. However, if you are injured at work, it is presumed that the injury is job-related, and you are entitled to benefits for any injury that significantly exacerbates a pre-existing condition if that condition combines with a current injury such that you need to take leave or need treatment.
If the condition was a major cause of your harm, you can potentially recover benefits, even if the job injury was not the primary contribution to your injuries. It can be difficult to prove that a condition was a major cause of harm. However, if you are unable to do your job tasks, have physical limitations or restricted work hours, or needed emergency or medical care, you may be able to prove the job injury was a major cause.
You can contest an insurer's denial by filing an appeal at the Department of Industrial Accidents (DIA), which administers the workers' compensation system. There are several steps to the appeals process, and it can be helpful to be represented by an experienced and knowledgeable workers' compensation attorney throughout the process.
Consult an Experienced Workers' Compensation Lawyer in Essex County
Located in the northeastern part of Massachusetts, Essex County has a population of about 750,000 people, who work in a wide range of professions. If you need to file a claim for benefits after a job-related accident, the Essex County workers' compensation attorneys at Pulgini & Norton may be able to help you. Call us at 781-843-2200 or contact us via our online form for a free consultation with a workplace accident attorney.