Fall River Workers' Compensation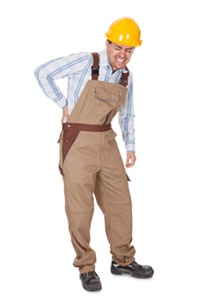 Although you may be entitled to receive workers' compensation after a suffering a serious workplace accident, be advised that insurance companies are well versed in the technical aspects of the Massachusetts Workers' Compensation Act. Any missteps in procedure or reporting could significantly affect the outcome of your case, and even lead to an initial denial of your claim.
At Pulgini & Norton, LLP, we have more than 40 years of experience handling workers' compensation claims throughout the Greater Boston area and elsewhere in Massachusetts. We provide the knowledgeable and in-depth representation you need to obtain benefits for your medical expenses and lost income while you recover.
Fall River Workers' Compensation Lawyers
Whether you have suffered a serious back injury in a construction accident or seek treatment for chronic pain due to repetitive use, we have the experience you need to maximize your claim. We investigate the full extent of your injury, examining medical records and consulting with medical experts to determine the short- and long-term effects of your injury. We will negotiate with reluctant insurance companies on your behalf, working diligently to ensure you receive the coverage you need to obtain maximum recovery.
As your advocates, we remain readily accessible to you throughout the entire process of applying for workers' compensation and maintaining coverage throughout your recovery. Should you receive telephone calls or letters from your insurer for additional information, we can and will address any issues promptly to protect your rights and interests.
We understand that there may never be another time in your life where you feel more confused or financially insecure than after suffering a work-related injury. Our Boston area attorneys are here to help you understand your options. Contact us via e-mail or by phone to schedule a free initial consultation with one of our skilled lawyers. You can reach us at one of our offices in Downtown Boston, Hyde Park or Braintree, Massachusetts by calling 781-843-2200.