Lowell Workers' Compensation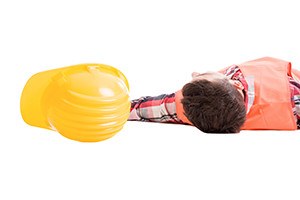 Workers' Compensation Attorneys in Lowell, Massachusetts
Lowell is the fourth largest city in Massachusetts and is one of two county seats for Middlesex County. It was founded as a textile manufacturing center and mill town. It was incorporated in 1826. The town was named for Francis Cabot Lowell. As the population grew, Lowell obtained more land and became an urban center. The labor force that constructed the city's canals in the 1830s and 1840s was primarily made up of Irish immigrants escaping the Potato Famines. The city continued to thrive as an industrial center into the next century, employing many migrant workers in its mills. If you are hurt on the job in Lowell, the experienced workers' compensation attorneys of Pulgini & Norton can help make sure you get the benefits to which you are entitled.
Massachusetts Workers' Compensation Procedures
All Lowell employers are required to carry workers' compensation insurance for the benefit of their employees in case of job-related injury or illness. If you are an independent contractor, you will not be able to collect workers' compensation benefits for an illness or injury. However, in certain cases, someone who is designated as an independent contractor by an employer trying to avoid purchasing coverage on their behalf is actually an employee, and will be able to receive benefits.
You should report a job-related injury or illness to your employer right away. Your employer will report this to its workers' compensation insurance company and the Department of Industrial Accidents (DIA), which oversees the Massachusetts workers' compensation system. You become eligible for weekly compensation indemnity benefits only if you have been partially or totally incapacitated based on a job-related injury or illness or five or more calendar days.
When an insurer agrees to pay the claim, they send a notification of payment and the checks start arriving 3-4 weeks after your injury or illness. The check will include compensation for lost wages for the days you've been disabled after the first five full or partial calendar days. Only if you are disabled for 21 or more calendar days, will you be compensated for the first five calendar days of incapacity. The insurer sometimes pays benefits without making a final decision; there is a "pay without prejudice" period for the first 180 days after the initial injury or illness. Benefits may be reduced or stopped by sending you a notification of termination or modification. The notification will include reasons for taking the action.
If an insurer denies your claim, it will send you a form including reasons for the denial and your right to appeal the denial. At this point, it is usually important to secure an attorney so that you can challenge the denial.
When you want to appeal, you will have to notify the DIA. There are four stages to appealing a denial or a reduction of benefits. The first of these is a conciliation, which is an informal meeting between you, the insurer, attorneys and a conciliator from the DIA. The agreement reached at the conciliation is voluntary, and the process is not binding. Claims not resolved move to the conference stage, which is also informal but held by an administrative law judge. After these two informal stages are the formal hearing and appeal.
Consult a Workers' Compensation Attorney in Lowell
For many injured employees, workers' compensation benefits are a lifeline. They are awarded regardless of fault. However, it is not uncommon to have a legitimate claim and be denied the benefits to which you are entitled. Having an attorney advocate for your position can make a big difference. The experienced attorneys of Pulgini & Norton represent injured Lowell employees trying to recover benefits after a work injury. Call us at 781-843-2200 or contact us via our online form for a consultation.