Malden Real Estate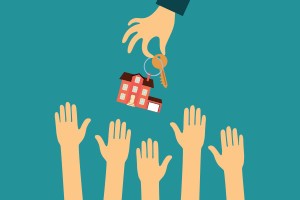 Legal Guidance for Malden Residents Pursuing Property Transactions
Malden, settled by Puritans in 1640, is located in Middlesex County, Massachusetts. The city had an early history of protest. Among other things, it was the first to petition the colonial government to withdraw from the British Empire. The city came to be known as the site of the Fells Acres Day Care Center Preschool Trial in 1984. Bloomberg Businessweek named it the "Best Place to Raise Your Kids" in the state in 2009. People who are considering buying or selling residential property in Malden can consult the experienced real estate attorneys at Pulgini & Norton for advice on how to facilitate the process.
Buying a Massachusetts Home
Buying your first home can be a challenging experience. Many people buy a condominium unit, the operations of which are run by an association of the owners. In exchange for the association's efforts to coordinate repairs and maintenance, unit owners pay a fee for services and abide by specified restrictions. Before you decide whether to buy a condominium unit or a single family home, you should be aware of the trade-offs of living in these different arrangements, and also the rights and obligations associated with each.
Generally, a condominium is established with a master deed, declaration of trust and bylaws, plans, and written budget. The bylaws may include a number of rules and regulations that are binding on anybody who buys a unit. These must be reviewed very carefully. If you have not previously owned a home, you may be surprised by some of the requirements. For example, many condominiums have restrictions on the number of pets unit owners can have. This would present a problem to somebody who owned multiple cats or dogs.
When buying either a condominium or a single family home, you should obtain a home inspection from a licensed inspector. He or she will look at all visible areas of a home, including its physical structure. If the inspector notices that there is a visible problem, he or she may recommend a consultation with a specialist. Although the inspector is not an expert, and the home inspection is not a guarantee, this individual usually has a reasonable working knowledge of all systems in the home.
What if the inspector finds a major flaw? You can choose to accept the property as is, ask the seller to fix the problem, or ask the seller to credit you the cost of repairs. An experienced attorney can make sure that a buyer's offer to purchase takes into account contingencies such as the home inspection, mortgage financing, lead paint, and pests. However, a buyer should be aware that even a signed standard form offer to purchase is a binding and enforceable contract to sell a piece of real estate, even when an offer is contingent on the signing of a more detailed purchase and sale agreement.
Consult a Malden Attorney for Your Real Estate Matter
If you have decided to buy or sell real estate in Malden, our property transaction lawyers can guide you through the home inspection and other elements of the process. For example, we can help protect your interests by reviewing the offer to purchase and the purchase and sale agreement. The attorneys at Pulgini & Norton represent buyers and sellers throughout the Boston region, including in Hyde Park, Andover, and New Bedford. Call us at 781-843-2200 or contact us via our online form to arrange an appointment.