Marlborough
Knowledgeable Workers' Compensation and Real Estate Attorneys in Marlborough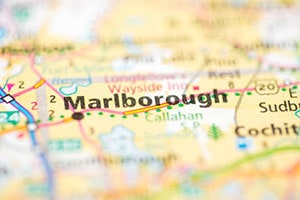 Selling your home or recovering benefits for injuries sustained at work can be challenging. There are numerous laws and regulations that govern these situations. If you are concerned about buying or selling real estate or filing a workers' compensation claim, the Marlborough real estate lawyers and workers' compensation attorneys at Pulgini & Norton may be able to provide knowledgeable legal representation.
Home Purchases and Sales
The National Association of Realtors (NAR) Code of Ethics is a set of 17 articles and 71 standards of practice that together constitute rules about ethical conduct by real estate licensees. Adopted in 1913, the Code predated laws related to acquiring and maintaining a real estate license. It requires realtors to be respectful and cooperative in the furtherance of their clients' best interests. Among other things, realtors are required to arbitrate disputes that they have.
Although an ethical realtor can be helpful when buying or selling a home, they cannot provide legal advice or representation. For example, they cannot interpret a purchase and sale agreement for you and tell you how a judge would likely interpret it if there were to be a breach of the contract. To make sure that you have a full understanding of your purchase and sale contract and any negotiations before or after it, you should retain an attorney.
Different structures call for attention to different details and provisions within the contract. For example, a purchase and sale agreement for a condominium should include a condominium verification provision. The provision includes an attestation by the seller that the condominium's financial condition is as represented. This can reassure the buyer that they are not going to wind up owing more money than they expect if they buy the condominium. Among other things, the provision states that the condominium documents being given to a buyer are accurate and complete, and there are no other known documents that will negatively affect the purchase of the buyer's unit.
Seeking Benefits Following a Workplace Accident
The workers' compensation system in Massachusetts is supposed to make it easier for workers to recover the money that they need to survive in case of a work-related injury or illness. However, in practice, valid claims are denied, and you should consult an attorney before assuming that a denial that you receive is appropriate.
Insurers sometimes turn down claims on the ground that there is a pre-existing injury. While you cannot recover benefits for an injury sustained outside work, you can recover workers' compensation benefits if work was a major cause of your injury. For example, you might have a degenerative disc disease that mostly does not bother you on a daily basis, but once you take a construction job to pay the bills, you may start to experience severe back pain and eventually develop a herniated disc and back spasms. As long as the construction work is a major cause of your back spasms, you can receive workers' compensation benefits for them.
You will need to show that the aggravation or exacerbation of the pre-existing condition is caused by work, such as by showing the timing of your need for medical care, your prolonged disability, your new physical limitations, or your need for restricted work hours.
Sometimes insurers offer claimants a lump sum payment in lieu of future weekly benefit payments. The lump sum is a one-time payment that can seem large but may not be a good deal, depending on what you give up to get it. Sometimes these lump sum payments require you to forego claims for disfigurement, future medical treatment, or loss of function benefits. You should consult an attorney before accepting a lump sum rather than receiving future weekly benefits.
Hire a Real Estate or Workers' Compensation Lawyer in Marlborough
Marlborough is located in Middlesex County. Although it was an industrial town in the 1900s, high tech became a common industry there in the 1990s. It had a population of about 40,000 residents in 2010. If you need to file a claim for workers' compensation benefits or buy property there, you should consult the skillful Marlborough workers' compensation attorneys and real estate lawyers at Pulgini & Norton. For a consultation with a workplace accident lawyer or guidance in a property transaction, contact us online or call us at 781-843-2200.