Medford Workers' Compensation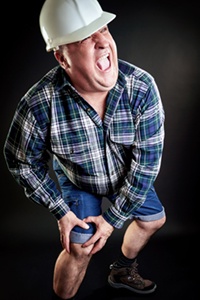 Compassionate Lawyers Serving Injured Employees in Medford
If you are hurt on the job in Massachusetts, you may need to take time off work and you may need medical care. Many people do not realize that they are entitled to workers' compensation benefits that may cover these costs. The trade-off of the workers' compensation system is that an injured employee is entitled to benefits without regard to fault, but he or she cannot sue the employer for the damages associated with personal injury lawsuits except in certain very rare circumstances. If an insurer denies a workers' compensation claim in the Medford area, you can consult an experienced attorney at Pulgini & Norton.
Asserting Your Right to Benefits after a Workplace Accident
Under the Massachusetts workers' compensation law, you can potentially obtain benefits that provide full coverage for all medical costs as well as disability payments if you are unable to work. The amount of money you can receive to cover lost wages depends on the degree to which you are disabled. Disability can be temporary or total, and partial or full.
Total and permanent disability allows you to receive 2/3 of your average weekly wage. Temporary total disability is 60% of your average weekly wage for up to 156 weeks. Temporary partial disability is 60% of the difference between your weekly wage pre-injury and post-injury.
The first two things to do after suffering a workplace injury or finding out that you have a workplace-related illness are to obtain medical care and notify your employer in writing. You have up to four years after learning there is a connection between your disability and your workplace to file the claim with your employer's workers' compensation insurance carrier.
If the insurer denies you benefits, you can file a claim with the Massachusetts Department of Industrial Accidents (DIA). There are multiple informal and formal steps to this process. Since workers' compensation law is complex, it is important to have an attorney who can guide you through the steps: conciliation, conference, hearing, and appeal.
The insurer can require you to submit to an independent medical examination with a physician of its choosing. In spite of their name, these examinations are rarely independent because insurers may not hire a physician who too frequently sides with claimants when the degree of injury is ambiguous. You may also need to be examined by an impartial physician.
In Massachusetts, the DIA has a roster of impartial physicians who are board-certified specialists. Any one of them may be chosen to examine an injured worker involved in a pending dispute involving medical issues. The impartial physician provides a written report to the judge, and it is the sole medical evidence the judge considers. No other reports or physician depositions can be allowed into evidence except when a judge finds the medical issues are complex.
Discuss Your Workers' Compensation Claim with a Medford Attorney
Located five miles northwest of downtown Boston, Medford is home to Tufts University. It was settled in 1630 and incorporated as a city in 1892. The area took different names over the years, including "Mistick" and "Meadford." The experienced workplace accident lawyers at Pulgini & Norton may be able to represent Medford residents in the process of pursuing benefits. Call us at 781-843-2200 or contact us via our online form for a consultation.