Middlesex County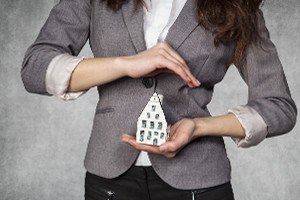 Workers' Compensation and Real Estate Lawyers for Middlesex County Residents
Whether you are thinking about selling your home or you are injured on the job, it is crucial to retain an experienced attorney to provide advice and legal representation. At Pulgini & Norton, our Middlesex County real estate attorneys have more than 40 years of combined experience assisting individuals with property transactions. Our workers' compensation lawyers also use our experience to assert the rights of injured employees.
Protecting Your Interests in a Property Transaction
Buying or selling a home is a big decision. In many cases, a buyer will need to show that he or she is serious about buying the home by putting down an earnest money deposit. Usually, this deposit is about 5% of the purchase price of the home. A portion of the earnest money deposit is put down with the offer, and the remainder is provided at the time of the purchase and sale agreement. The earnest money is put into a separate bank account.
After the purchase and sale agreement is signed, a buyer becomes an equitable owner, which gives him or her the right to become the owner. What if the buyer defaults on the offer to purchase or on the purchase and sale agreement? In many cases, the contract includes a liquidated damages clause. This permits a seller to keep the earnest money deposit as liquidated damages in case of default. Although this may seem harsh to a buyer, it can be helpful in the long run because it limits the amount of damages that a seller can recover in case of a buyer's breach or inability to secure a mortgage.
Pursuing Benefits for a Work Injury
If you are injured or made sick on the job, you may be eligible for workers' compensation benefits. The Massachusetts workers' compensation law was designed to provide benefits to injured or sick employees, irrespective of fault. In exchange for receiving benefits without having to prove fault, workers are not able to sue their employers except in very limited circumstances.
You should provide notice of your injury or illness to your employer right away. All employers in Massachusetts are supposed to have workers' compensation insurance. The employer should notify its insurer after you have been disabled for five full or partial days. The insurer will then investigate the claim and either start paying benefits or issue a denial of the claim. You should be aware that receiving benefits is not a sign that an employer has accepted liability. The insurer has 180 days to pay benefits without actually accepting liability for the claim.
In some cases, an insurer sends a Form 104. This notifies you that the claim is denied and why. You have a short window of time to submit a disputed claim to the Department of Industrial Accidents (DIA), which administers workers' compensation benefits. A knowledgeable lawyer can guide you through the appeals process.
Middlesex County Attorneys for Workers' Compensation and Real Estate Matters
If you suffer an injury on the job, the Middlesex County workers' compensation lawyers at Pulgini & Norton can offer knowledgeable advice and representation. We also are available to represent your interests if you are buying or selling a home. Call us at 781-843-2200 or contact us via our online form for a free consultation.