Norwood Real Estate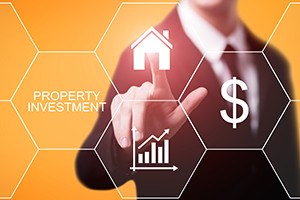 Attorneys Advising Norwood Residents on Property Transactions
When you are buying or selling real estate, you want to make sure that you are getting a fair deal and that nobody will challenge your ownership rights later. The laws governing property transactions in Norwood and elsewhere in Massachusetts can be challenging for a layperson to understand. In recognition of that, a real estate attorney must conduct the closing. Moreover, it is important for all parties in a property transaction to understand matters related to home inspections, disclosures, title, financing and mortgages, easements, liens, and other concerns. At Pulgini & Norton, our Norwood real estate lawyers guide buyers and sellers through as much of the legal process as they wish, so that they can make informed decisions and enjoy the outcome of the transaction for years to come.
Protecting Your Interests during a Purchase or Sale
In every residential real estate transaction, it is important that a seller convey good, clear, and marketable title. Clear and marketable title means that there is no possibility of litigation over the ownership of the property. There are no defects or liens that "cloud" the title being conveyed from the seller to the buyer. Marketability issues can affect a property in many different circumstances, such as when there is a gap in the chain of title, a forgery, an incorrect parcel description, improper probate proceedings, or a mechanics' lien.
Both a buyer's attorney and a lender's attorney should conduct title examinations before the closing. In a standard title examination, the attorney will review Registry of Deeds and Registry of Probate records over the past 50 years. Unfortunately, there is still the possibility of trouble in the future because there may be a gap in the chain of title before that, or there may be an easement that has not been recorded.
Generally, to protect against the possibility of a clouded title, title insurance is available for both insurers and buyers. Title insurance is an indemnification policy that shifts the burden of a possible loss from a lender or buyer to a title insurance company. Two types of title insurance exist: lender's policies and owner or buyer's policies. Most public mortgage lenders require the lender's policy. The cost of the policy is part of the closing costs. People who are buying a home can elect to buy an owner's policy. Some buyers decline this insurance, not realizing how expensive litigation is, and not realizing that they could put their home in jeopardy by declining the insurance.
Consult an Experienced Real Estate Lawyer in the Norwood Area
Located in Norfolk County, Norwood is a part of the Greater Boston Area. Its total square area is 10.6 square miles, and its population as of the 2010 census was about 30,000 residents. Buying a house or condominium may be one of the biggest purchases of your life, and it is important that the property transaction goes smoothly so that you do not encounter unexpected title issues down the road after a home purchase or sale. Call the Norwood real estate attorneys at Pulgini & Norton at 781-843-2200 or use our online form to set up a free consultation.