Norwood Workers' Compensation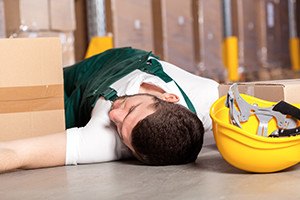 Workplace Accident Lawyers Representing Individuals in Norwood
The Massachusetts workers' compensation system was designed to protect workers so that if they are injured or made ill on the job they can recover benefits. An injured or sick employee generally lacks the right to sue his or her employer in civil court for personal injuries. In exchange, he or she does not need to prove fault. An insurer cannot deny or reduce a worker's benefits because he or she was partially responsible for an accident. However, insurers may deny legitimate claims. This makes it useful to consult the experienced Norwood workers' compensation attorneys at Pulgini & Norton if you are seeking benefits.
Asserting the Right to Benefits for an Injury or Illness
You should notify your employer right away about a job-related accident or illness. An injured employee is eligible for benefits after the first five calendar days of disability. Your employer should file a report with the Department of Industrial Accidents (DIA), which administers the workers' compensation system, and notify its workers' compensation carrier within seven days. The insurer will have 14 days from receiving the employer's notice to investigate and decide whether it should pay benefits.
The insurer may deny or dispute the claim or offer fewer benefits than you believe you deserve. It should provide you with a reason for a denial. You can file a claim form with the DIA to initiate the dispute resolution process. There are five steps within the DIA to resolve a workers' compensation claim. The first two steps are informal, and the subsequent steps are formal. However, what happens at the informal stages can affect what happens later because, when possible, the same judge makes both the temporary order and the hearing order.
What if you are totally disabled for the rest of your life? You can potentially receive total permanent disability benefits. The amount you receive depends on your maximum average weekly wage. This, in turn, is calculated by averaging your income (including your wages, overtime hours and bonuses, and some fringe benefits) during the 52 weeks before your injury. You are entitled to 2/3 of the average weekly wage, not to exceed a maximum set by the Commonwealth, and medical benefits for as long you are disabled, and the amount is adjusted annually for inflation in a "cost of living adjustment" (COLA).
COLA payments apply to anyone receiving total permanent disability benefits or death benefits. Assuming your injury occurred on December 23, 1991 or afterward, your injury must have been more than two years ago. The COLA supplemental benefit is paid concurrently with base benefits.
Discuss Your Workers' Compensation Claim with a Norwood Attorney
Norwood is a town located on the Neponset River in Massachusetts. It was officially formed in 1872, and before that it was part of Dedham. Notable residents include Dicky Barrett (the lead singer of the Mighty Mighty Bosstones), former major league baseball player Joe Dugan, United States Ambassador to Uzbekistan Jon Purnell, and stand-up comedian Tom Shillue. If you suffer injuries or illness on the job, you can retain an experienced workplace accident lawyer at Pulgini & Norton. Call our Norwood workers' compensation lawyers at 781-843-2200 or use our online form to set up a free consultation.