Peabody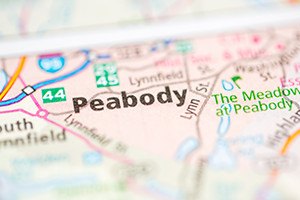 Peabody Lawyers for Real Estate and Workers' Compensation Matters
The biggest financial decisions of your life may be stressful and entail legal complexities that you may not understand. Whether you are buying residential property or fighting an insurer for workers' compensation benefits, it is important to have an experienced attorney at your side. At Pulgini & Norton, our Peabody real estate attorneys can advise you on the nuances of buying or selling a home, while our workers' compensation lawyers can advocate for your right to benefits.
Buying or Selling Property
Massachusetts law requires attorneys to participate in the closing of residential real estate transactions. Moreover, it may be helpful to retain an attorney to negotiate the deal and prepare the offer to purchase as well as the purchase and sale agreement. Many people may not realize that an offer is a binding contract that may be enforced through a lawsuit. They also may not realize the importance of contingencies and meeting certain deadlines. An experienced attorney can make sure that you stay on track and pursue an advantageous deal, whether you are buying or selling your home.
Among other things, an attorney can help make sure that you ask appropriate questions as a buyer and that you make appropriate disclosures as a seller. Sellers must provide honest answers to any questions that a buyer or real estate agent asks about a home. A failure to provide honest answers exposes a seller to a lawsuit for fraud. However, sellers are not required to make many disclosures voluntarily under Massachusetts law. Buyers must therefore ask questions to get the information that they need about how much to offer for a home and whether it would be a good fit for the long term. Sellers are required to disclose whether private sewers serve their homes, however, and if a home was built before 1978, they need to disclose whether it is possible that lead paint may be present.
Workplace Injury Claims
Many people think of broken bones and other obvious, visible injuries when they think of workers' compensation. However, many people are exposed to carcinogens and toxins in their workplace on a regular basis. Exposure to toxic substances may have immediate, acute effects, such as skin corrosion, or it may result in chronic illnesses or even death.
If you become sick due to exposure to toxins or carcinogens, you may be able to recover workers' compensation benefits. These benefits are supposed to be provided regardless of fault. In exchange for the workers' compensation system, Massachusetts employees are generally not able to bring a lawsuit against an employer for work-related injuries. Unfortunately, many insurers are driven by profit and make it difficult to recover benefits, even for valid claims. They may look for ways to argue that your illness was caused by a pre-existing condition or some other factor not related to work. As long as your job was a major cause of your illness, however, you are entitled to benefits.
Retain a Real Estate or Workers' Compensation Attorney in the Peabody Area
Peabody is a city in Essex County that began as a farming community but evolved into a center for the leather industry. If you are filing a claim for benefits or entering into a residential property transaction, you should consult an experienced attorney. At Pulgini & Norton, our Peabody workers' compensation lawyers and real estate attorneys can provide sound legal advice to people who are seeking benefits from a reluctant insurer or buying or selling a home. Contact Pulgini & Norton at 781-843-2200 or through our online form to schedule a free consultation.