Plymouth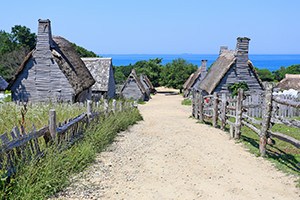 Legal Guidance in Plymouth for Real Estate and Workers' Compensation Matters
Known as "America's Hometown," Plymouth had a population of over 55,000 residents as of 2010. The median income for a household in Plymouth was about $54,000 as of 2000. Buying real estate can be challenging and may require the advice of an attorney, and so may filing a workers' compensation claim. At Pulgini & Norton, we can offer knowledgeable advice and representation in these matters.
Advice on Buying or Selling a Home
Real estate transactions in Massachusetts can be complex. For most people, buying a home is one of the most important financial decisions they will ever make. As a buyer, you should be aware that private sellers do not have the same duties of disclosure as sellers in many other states. Instead, Massachusetts mostly follows the rule of "Caveat Emptor" or "Buyer Beware." A private seller must disclose the existence of a septic tank or lead paint, and little else. However, sellers cannot affirmatively misrepresent any material facts about the home. For example, a seller who is asked directly whether a murder has occurred on the property must tell the truth.
In most cases, it is important for buyers to have prospective homes inspected by a licensed home inspector. A buyer's attorney should try to make sure that the offer or purchase agreement includes a contingency clause that allows the buyer to get out of the agreement if there are serious issues with the home that cannot be repaired, or if an agreement cannot be reached as to who will make the repairs.
Advocating for Your Right to Benefits
Employees who are injured or become sick while working in Plymouth may be able to recover benefits through the Massachusetts workers' compensation system. The amount of the benefits you can recover is determined by the extent of your disability.
If you are unable to work for six or more calendar days, you can potentially recover temporary total incapacity benefits. These are determined by dividing your gross earnings by how many weeks you work in a year, and then multiplying that figure by 60% to arrive at a weekly wage. You may be able to receive benefits for up to 156 weeks.
People who become permanently incapacitated due to a work injury may apply for permanent benefits. These are calculated by taking 2/3 of your average weekly wage or a minimum of 20% of the state average weekly wage. Unlike temporary incapacity benefits, permanent incapacity benefits are available as long as you are sick or injured due to a workplace event.
Consult an Attorney in Plymouth for a Property Transaction or Work Injury Claim
Whether you plan to buy real estate in Plymouth, or you need to file a workers' compensation claim, the knowledgeable lawyers at Pulgini & Norton can advise you. Each of these decisions can have long-term financial consequences and should be handled carefully. For a consultation, call us at 781-843-2200 or contact us via our online form.