Revere
Workers' Compensation and Real Estate Attorneys Serving Revere Residents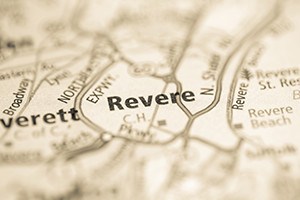 For many people, home and work are two of the most important things in their lives. When selling or buying a home, it is important to understand how the sale or purchase may affect you in years to come. Similarly, when dealing with your employer's workers' compensation insurer, you should make sure that you are getting treated fairly and receiving the benefits to which you may be entitled. At Pulgini & Norton, our Revere real estate lawyers and workers' compensation attorneys understand the stress that may arise at these critical moments in your life, and we can provide knowledgeable representation.
Guidance in a Property Transaction
If you are buying a home in Revere, you should retain an experienced attorney to make sure a comprehensive title examination is undertaken. Among other things, a title examination will uncover whether anyone else might have an interest in your prospective home. Sometimes the records at the Registry of Deeds will include information about a neighboring property's easement, for example. An easement provides someone with a nonpossessory interest in another person's real estate. The easement holder will be entitled to use the land in a specified way but cannot exclude others from the land in the way an owner can.
Easements can benefit an individual or benefit a particular parcel of land. If it is the latter, the easement is appurtenant to land. The land that is benefited by the easement is the dominant estate, while the land that is burdened with an easement is the servient estate. As a prospective homeowner, an easement may affect the purchase price you are willing to pay. Certain easements, such as utility easements, are standard. However, certain easements could affect your ability to develop your property in a particular way or involve neighbors having the ability to use your potential property in a way that you would prefer they do not.
Representation in a Work Injury Claim
The Massachusetts Workers' Compensation Act is supposed to provide benefits to injured or ill workers without regard to fault. Unlike in a civil lawsuit, you will not need to prove that an employer or coworker was negligent to recover benefits. However, you also will not be able to recover compensation for your pain and suffering and certain other elements of damages. Employees who are eligible for workers' compensation usually must file a claim if they want to recover compensation rather than filing a lawsuit, unless a third party was partly responsible for their injuries.
Almost all employers are required to carry workers' compensation insurance or else qualify as self-insurers. If an employer fails to obtain coverage, and you are eligible for benefits, you may be able to claim against the Workers' Compensation Trust Fund.
Consult a Revere Lawyer for a Workers' Compensation or Real Estate Matter
Located in Suffolk County, Revere is named after the Revolutionary War hero Paul Revere. It has a population of over 50,000 residents, who work in a wide range of professions. If you are hurt on the job, or you are hoping to buy or sell a home, our Revere workers' compensation attorneys and real estate lawyers can offer advice and representation. Contact Pulgini & Norton at 781-843-2200 or through our online form to set up a free appointment.