Somerville Real Estate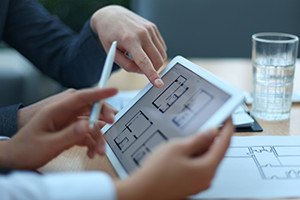 Legal Representation for Property Transactions in Somerville
When you are planning to buy a home, you should consider not just the purchase price but also the total costs of home ownership over a long period of time. For example, you will have to pay property taxes every year that you own the property. You may also need to make repairs. If there are title issues, you may need to deal with those down the line. For most people, it is crucial to obtain a mortgage in order to be able to afford the purchase of a home. If you need a mortgage, you must earn or have sufficient income to pay it off, while also dealing with necessary repairs and expenses related to the home. It is important to consult a real estate attorney when you are buying or selling a home in Somerville. At Pulgini & Norton, we can help you protect your interests during this transaction.
Considerations in Purchasing a Home
Many homebuyers do not evaluate the total cost of a home ahead of time. If, after buying a house, you discover that it was overvalued or the assessed value is too high, you may be able to request a tax abatement, or a reduction in the property tax. Often when homebuyers apply for an abatement, they are concerned about how the property is valued and assessed.
The assessment of the property in Somerville is supposed to be an estimate of the full and fair market value. The full and fair market value represents the amount that an interested buyer would pay you in a competitive market during a fiscal year if he or she were not unduly influenced.
In Somerville, a Board of Assessors will calculate the values of houses based upon real estate market conditions, as required by the State Department of Revenue (DOR) regulations. The fluctuations of the real estate market can result in increases or decreases in property tax. The Assessors interpret these fluctuations for purposes of assessment. However, you should be aware that improvements or renovations can result in a property with a significantly higher value than what you paid for it.
While elected officials of the city cannot change your assessment, you can file an appeal for abatement with the Somerville Assessors Office. Abatements are only granted if there is additional information that reveals the valuation should be adjusted according to the state regulations.
Failure to pay property taxes can result in a tax lien on the property. In order to obtain a release of the lien, you will need to pay off the lien plus any interest or penalties. The lien may make it extremely difficult to sell your home.
As a buyer, you should consider all encumbrances on the property when buying a home. In most cases, lenders will refuse to provide a mortgage for a property with a tax lien on it. If you are a buyer, your attorney can conduct a title search to make sure there are no liens or encumbrances that will present problems for you down the road. This is not only helpful for obtaining financing, but also as protection against additional unexpected expenses in the future.
Protect Your Interests by Enlisting a Real Estate Attorney in Somerville
Located in Middlesex County, Somerville received the All-America City Award in 1972 and 2009. It has a mayor-city council form of government and is situated just two miles from Boston. At Pulgini & Norton, our property transactions lawyers can guide Somerville residents through the process of a home purchase or sale, as well any of the surrounding issues that may arise. Contact us at 781-843-2200 or contact us via our online form for a consultation.