Somerville Workers' Compensation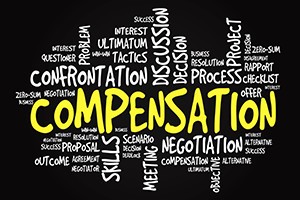 Legal Representation for Work Injury Claims in Somerville
The economic character of Somerville, which is nestled close to Boston, has evolved with the decline of manufacturing and the waning of population. Today, it is home to some small businesses, but many people find employment outside the city. If you are hurt at a job in the Somerville area, the experienced workers' compensation attorneys at Pulgini & Norton can help you file for benefits.
Pursuing Benefits after a Job-Related Accident or Illness
The Massachusetts workers' compensation system was designed to make sure that employees who are injured or become ill on the job could recover benefits to compensate them for the time they would need to take away from work and their medical bills, among other things. When you apply for workers' compensation, the type of job-related injury or illness you have suffered and the extent to which it is disabling determine the amount of benefits you may receive.
Many people are temporarily unable to work at all after a job-related injury. These claimants can receive temporary total incapacity benefits as long as they are unable to work for six or more calendar days. These days do not need to be consecutive to qualify. The benefits available are a portion of your gross average weekly wage. This figure can be determined by taking your gross earnings (including bonuses) and dividing this number by the number of weeks you have worked. The resulting figure is multiplied by 60% to arrive at what you may receive per week. The most you can receive is the state's average weekly wage (SAWW).
These benefits can be received for up to 156 weeks, starting on the sixth day of your incapacity. If you are still totally and permanently unable to work due to the job-related injury, you can apply for permanent benefits. The permanent benefits are 2/3 your average weekly wage or a minimum of 20% of the SAWW, which can be adjusted for cost of living, annually. These benefits are available for as long as you are injured or ill due to work.
Among other things, you may also qualify for medical benefits and can potentially receive these for as long as you need medical care if you suffer a work-related injury or illness. In addition to reasonable, adequate medical care, you may also recover reimbursement for prescriptions and mileage reimbursement for traveling to medical visits arising out of the job-related injuries. You should be aware that your employer is entitled to designate a provider for your first doctor's visit. However, after that visit, you are entitled to choose your provider for care. The insurer can send you to see its doctor for evaluations of your incapacity on a periodic basis.
Consult a Somerville Attorney When Applying for Workers' Compensation
Many workers do not fully understand their rights and obligations under the workers' compensation law. Insurers are generally more concerned with their bottom line than employee health, and they may issue denials of legitimate, serious claims. It can help to have an experienced attorney on your side through the claims process. At Pulgini & Norton, our work injury lawyers are knowledgeable advocates for Somerville residents who have been hurt at work. Call us at 781-843-2200 or contact us via our online form for a consultation.