Boston Workers' Compensation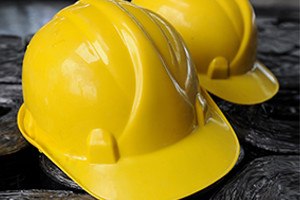 The Massachusetts workers' compensation system is an ever-changing one that involves an area of law which has undergone two substantial statutory overhauls in the past twenty years. For these reasons, hiring an attorney focused on workers' compensation claims, someone who knows the technical aspects of the Workers' Compensation Act, and someone who has a deep understanding of the many procedural steps that may affect the eventual outcome of your case, is an option you should seriously consider.
If you have suffered a workplace injury, contact Pulgini & Norton, LLP for lawyers with nearly 40 years of experience handling workers' compensation claims.
About Workers' Compensation Claims
If you have been injured on the job, report the accident to your manager or employer immediately if possible, but always seek proper medical attention first. Once your injuries or illnesses have been documented, you have up to four years to file a claim from the time of the accident or the time you first became aware of a job-related illness or injury. You can begin to receive benefits beginning on the 6th day that you are unable to work.
Once you have missed five days of work, your employer is required by law to report your case to their workers' compensation insurance carrier and to the Massachusetts Department of Industrial Accidents. After being notified, the insurer has up to two weeks to investigate your claim, and to make a decision as to whether they will pay or deny you benefits. The insurer must notify you of their decision in writing.
However, even if the insurer decides to make payments to you at this point in time, they may still terminate your benefits at any time within the first 180 days of your disability, as long as they give you seven days notice of termination. If the insurance company denies your claim or decides to terminate the benefits they have been paying to you, you must request a conference before an Administrative Judge who will evaluate the case and make a decision on whether or not the insurer must compensate you.
If you are denied once again at this point, you are entitled to file an appeal for a hearing before the same Administrative Judge. At that time, evidence will be taken under oath, and a formal written decision will be rendered thereafter. Oftentimes, an experience workers' compensation attorney will be able to reverse an adverse conference decision at the hearing stage.
For more information about workers' compensation claims in the Commonwealth of Massachusetts, contact us via e-mail for a free initial consultation or reach us by phone at our Downtown Boston, Hyde Park, or Braintree, Massachusetts, office locations.