Brockton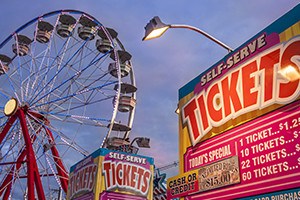 Attorneys Counseling Brockton Residents in Property Transactions and Work Accident Claims
Brockton is the second-largest city in Plymouth County and the seventh-largest in Massachusetts. The U.S. Census Bureau estimated that its population was nearly 100,000 in 2013. It is often called the "City of Champions" because of its connection to boxers Rocky Marciano and Marvin Hagler. Brockton is home to the Fuller Craft Museum, which is a top destination in New England for contemporary craft enthusiasts. The city has also been recognized by several organizations, including the America's Promise Alliance, for its supportive youth services and educational initiatives. While it was largely dependent on the shoe and textile industries in the 20th century, its economy today relies primarily on the service industries. If you need assistance on a legal matter in the Brockton area, the real estate lawyers at Pulgini & Norton can help you. We have more than 40 years of combined legal experience in the areas of property transactions and workers' compensation, among others.
Advice for Real Estate Matters
Real estate concerns often involve various regulations that require a keen understanding of how the relevant statutes can affect your transaction. If you own property in Brockton and wish to make changes to it, you will need to comply with the City of Brockton Zoning Ordinance. This governs the use of land in the city by designating zones for specific types of property use. For example, if you wish to build a multi-family residence on your lot, you need to ensure that it is in an area designated as a multi-family residential zone. The ordinance would also prevent you from building a factory in a non-commercial zone. You may need to obtain a permit or receive a variance from the board of appeals for certain uses of property.
Real estate purchases and sales require an understanding of the various steps necessary to close the transaction, and the ability to identify and solve potential obstacles along the way. If you are selling property, you will want to find a qualified buyer who can close the deal in a timely manner. The purchase and sale agreement should include terms that protect your ability to sell the property. For instance, the mortgage contingency clause should set a timeframe for the buyer to obtain financing to purchase the property, but you will want to limit the time so that you can still offer your property for sale if the buyer is unable to secure financing. Conversely, if you are a buyer, you will want the mortgage contingency clause to give you enough time to find the best financing options that meet your needs.
Injured Employees Can Seek Benefits
Brockton workers can sustain accidents at their jobs, or they may become sick as a result of their workplace conditions. In Massachusetts, employers are required by law to carry workers' compensation coverage, which gives wage, medical, and other benefits to individuals with work-related injuries or illnesses. To obtain these benefits, your disabling condition must take you out of work for five days or more.
Your claim is subject to the approval of your employer's insurer. In many cases, it will deny your claim if it questions whether your injury is actually work-related, whether it is severe, or whether it is related to a pre-existing condition. If your claim is denied, or if the insurer wants to reduce your benefits, you will need to bring your case before the Department of Industrial Accidents (DIA). The appeals process involves a meeting with a DIA conciliator, a conference with an administrative judge, and possibly a hearing. Our attorneys can provide the guidance and representation you need to appeal your claim.
Consult Workers' Compensation and Real Estate Lawyers Near Brockton
At Pulgini & Norton, our workers' compensation attorneys can help you stand up for your right to benefits. We have substantial experience advising injured employees near Brockton on their claims, and we can provide effective representation in DIA proceedings. Our attorneys are also experienced in handling various types of real estate matters, including purchase and sales of property, zoning concerns, and condominium association governance. Call us today at 781-843-2200 to arrange a consultation, or contact us online.