Brockton Workers' Compensation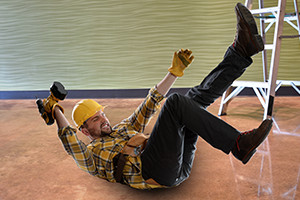 Skillful Representation for Your Workplace Injury Claim
After a serious injury on the job, you probably have a lot of questions and not very many answers. Who pays the medical bills? How will I provide for my family if I can't work? What are my rights? These are all legitimate questions that deserve serious answers. Unfortunately, getting the information you need from your employer or the insurance company can be extremely challenging.
If you have been injured while you were working, the law of Massachusetts provides specific benefits under the Workers' Compensation Act. The process for receiving these benefits can be overwhelming for people who are not familiar with it. A skilled attorney can answer all your questions, give you the information you need and help to ensure that your rights are protected at all times.
Committed to the Success of Your Claim
At the law firm of Pulgini & Norton, LLP, our Brockton workers' compensation attorneys provide results-oriented representation to workers who have been injured in any kind of on-the-job accident. Our extensive experience with these matters allows us to help injury victims navigate the process efficiently and successfully. No matter how your workplace injury happened, we are committed to doing whatever it takes to obtain the benefits you need.
We have helped employees in a variety of industries resolve their workers' compensation claims, including the following:
Speak To a Massachusetts Lawyer Regarding Your Claim
Contact our office today to discuss your on-the-job injury. We have office locations in downtown Boston, New Bedford, Hyde Park, Andover or Braintree to serve you. You can reach us by phone at 781-843-2200 or via e-mail to schedule an initial consultation with one of our Brockton workers' compensation lawyers.