Brookline Real Estate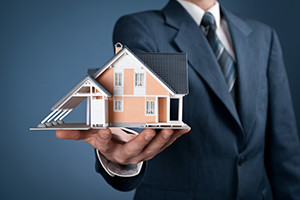 Legal Guidance for Property Transactions in Brookline
With a population of about 60,000 residents, Brookline is located in Norfolk County, Massachusetts. It was settled in 1683 as a Boston hamlet and later incorporated as a city in 1705. It became an enclave in 1873 and refused to be annexed by Boston when a neighboring town was annexed. The northern part of Brookline is very dense and has an urban character. In total, the town extends across about seven square miles. If you are buying or selling real estate in the Brookline area, you should consult the experienced attorneys at Pulgini & Norton.
Protecting Your Rights When Transferring Title
A seller should be able to convey good, clear, and marketable title. This means there are no defects, encumbrances, liens, or the possibility of litigation on the property. A title insurance policy offers coverage against loss or damage that arises when a title turns out to have been unmarketable. It also guarantees that any confusion about rights of ownership will be resolved in favor of the party that owns the real estate, or the title insurance company will be liable for the loss in value up to the policy limits.
When do issues of marketability arise? They can arise in the context of a missing signature in a document in the chain of title, mechanics' liens, the transfer from a decedent without proper probate, a wild deed or mortgage, forgery, a judgment lien against a name that matches a grantor's name, an encroachment, or even an incorrect parcel description.
Although the buyer's attorney and the lender's attorney will conduct comprehensive title searches before closing, there are some defects in title that cannot be revealed through a public records examination. A title examination only reviews records held at the Registry of Deeds and Registry of Probate for a 50-year period, and if there are any defects recorded before this point, they probably will not be noticed. Many buyers of new homes decline title insurance, perhaps not understanding the risk and costs of litigation, should marketability issues arise with the land on which the new home sits.
In Massachusetts, closings of real estate sales must be conducted by attorneys, and attorneys must also participate in the transaction before and after the closing. This can help ensure sure that all parties know and understand the terms of the deal into which they are entering, and obtain all the necessary paperwork. Among other things, an experienced lawyer can also help you negotiate a better price on a piece of real estate and offer you sound counsel on the terms of your mortgage.
Discuss Your Real Estate Matter with a Brookline Attorney
If you have decided to buy or sell real estate, let our attorneys represent you through what may be one of the largest financial transactions of your life. Numerous problems can arise with a mortgage, home inspection, or title, even after the transaction is completed. We can help make sure that the offer to purchase and the purchase and sale agreement adequately represent your needs and interests. The property transactions lawyers at Pulgini & Norton can advise Brookline residents on home purchases and other real estate matters. We serve communities throughout the Boston area, including Hyde Park, Andover, and New Bedford. Call us at 781-843-2200 or contact us via our online form for a consultation.