Canton Real Estate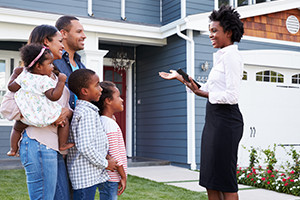 Attorneys Counseling Canton Residents on Buying or Selling a Home
When you are buying a home with other people, you may need to make numerous decisions together. Among other things, you may need to decide how to take title. The three common ways to take title in Massachusetts are tenancy in common, joint tenancy, and tenancy by the entirety. How you take title can have significant consequences down the road, particularly in terms of probate and creditors. In some cases, it is appropriate to make yourself a life tenant. At Pulgini & Norton, our Canton real estate lawyers can help you determine the best way to take title and many other details of your home purchase.
Taking Title in Massachusetts
Many people find that the most flexible type of tenancy is a tenancy in common. This form of property interest permits owners to take unequal interests in a piece of real estate. For example, one individual may own one-fifth of the house, while another owns two-fifths, and another owns two-fifths. These different individuals may receive their interest in the house in different ways and at different points in time. Any of the individuals may terminate an interest by transferring it to someone else. Creditors can attach one owner's interest in order to satisfy the debt. This may mean that the creditor sues for partition over the other owners' objections.
In a joint tenancy, each homeowner has an equal interest. If there are five owners, each has a one-fifth interest in the home. When one tenant dies, the others continue their ownership through a right of survivorship. The deceased tenant's interest terminates upon death, and the remaining joint tenants own the real estate, continuing to maintain equal interests in it. The right of survivorship allows the remaining owners to avoid probate, which is expensive and time-consuming.
Only married couples can own a home as tenants by the entirety. Each member of the couple has the right to occupy and use the home, and as with a joint tenancy, there is a right of survivorship. Neither spouse can transfer the interest in the home without the other's agreement. One spouse's creditor can place a lien on the debtor's interest, but the non-debtor is protected from the execution of this lien during his or her lifetime, as long as the property remains his or her principal residence. As long as you stay married, the property may not be partitioned or divided. However, if you divorce, the tenancy automatically converts into a tenancy in common, whereby each person owns half the home. For individual homeowners, creating a life estate may be beneficial. A life estate is created by conveying a property by deed to one or more remaindermen (often a spouse or children), while specifying that the grantor will keep a life interest in the home. In this way, the remainderman's interest will automatically take effect upon a homeowner's death, and probate can be avoided. One benefit of creating a life estate is that it allows homeowners to protect their homes from Medicaid or MassHealth liens.
Seek Guidance from a Canton Property Transactions Lawyer
If you are contemplating a home purchase in Canton, the real estate attorneys at Pulgini & Norton can help make sure that you understand your mortgage, your purchase contract, and the long-term financial costs of the transaction. Call Pulgini & Norton at 781-843-2200 or contact us via our online form for a free consultation.