Canton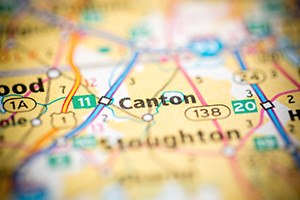 Legal Guidance for Workers' Compensation and Real Estate Matters in Canton
Whether you are buying a home or trying to recover compensation for a job-related injury, you may be dealing with complex legal matters that can have significant repercussions over the course of your life. In most cases, it is helpful to work with an experienced legal professional. The attorneys at Pulgini & Norton can advise Canton residents on both real estate transactions and workers' compensation claims.
Protecting Your Interests when Purchasing a Home
In Massachusetts, all real estate closings must be presided over by an attorney. However, it is wise for all parties to receive legal advice during the negotiations, and the buyer may need legal advice related to securing a mortgage. For example, many homebuyers do not fully understand the terms of an adjustable interest rate mortgage, which can lead to issues down the road when the interest rates change.
For most buyers, it is crucial to receive clear and marketable title to the home. The buyer's attorney should conduct a comprehensive title examination to make sure there are no serious defects in the title. Clearing title defects can be expensive. For example, unreleased liens or mortgages that have not been paid off can come back to haunt a buyer. It is important not to confuse "insurable title" with "clear and marketable title."
When you get insurable title, title insurance will only get involved in your defense once a lien or judgment holder has actually placed a claim against your home. However, you may have trouble refinancing down the road, and later buyers may be entirely unwilling to accept insurable title. This means you might have to satisfy liens or judgments when you are trying to sell your house.
Seeking Benefits after a Workplace Accident
The workers' compensation system in Massachusetts is administered by the Department of Industrial Accidents (DIA). There are five stages of appeals if you file a claim because your employer's insurer denied you benefits.
These stages start with conciliation, which is set up informally to allow your attorney and the insurer's attorney to meet and try to come to some sort of settlement. If the case does not settle, either party can take it to the conference stage. At this stage, the matter is heard by a judge. The attorneys inform the judge about the case. You would have to show that you were disabled by a job-related injury or illness and that any medical bills that are disputed were necessary to treat your condition.
The next step is a hearing, which is a formal legal proceeding. Before this step, you will need to be examined by an impartial physician, who is selected by the judge. The Massachusetts Reviewing Board reviews the judge's decision at the hearing for any legal errors. If either party wants to appeal the case at that point, the Massachusetts Court of Appeal will hear it.
Contact an Attorney in Canton for a Property Transaction or Work Injury Claim
With a population of over 20,000 residents, Canton is located in Norfolk County. It is about 15 miles from downtown Boston and is the headquarters of major businesses like Dunkin' Donuts, Reebok, and One Beacon. If you have been hurt on the job in a workplace there or need advice on buying or selling a Canton home, you should consult the experienced workers' compensation and real estate lawyers at Pulgini & Norton. Call us at 781-843-2200 or contact us via our online form to set up a free consultation.