Dedham Real Estate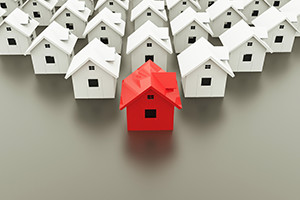 Lawyers Advising Dedham Residents on Buying or Selling a Home
For many first-time home buyers, buying a condominium is the first real estate transaction in which they have participated. Condominiums present a form of ownership in which only one specific part of a property is individually owned, and the rest is shared in common with other individual owners. The individual owners' rights to use common areas are controlled by an association of owners. Although condominiums can make excellent first homes, there are numerous pitfalls and nuances of which people buying them should become aware. At Pulgini & Norton, our Dedham real estate attorneys can help you find a solution that suits your needs.
Rights and Restrictions of Condominium Ownership in Massachusetts
Condominiums are created under the Massachusetts Condominium Act, General Laws, Chapter 183A. The developer or property owner who is initially establishing the condominium is required to record a master deed with the local Registry of Deeds. The deed will describe individual units as well as common areas. Individual unit deeds, a condominium declaration of trust, and bylaws are also recorded. The declaration of trust describes how the association will be run and what procedures will be followed. When you buy a condo, you should review these documents, learn about how the association operates, and determine whether you can live with any restrictions that may be imposed.
Often, there are a number of restrictions placed on how individual homeowners may use their units. For example, you may need to obey quiet hours. You will also need to pay a monthly fee, and it is critical to factor the monthly fee into your future budget and the total cost of purchasing the condo.
Condominium associations collect monthly fees from individual unit owners to maintain the unit and remain solvent. When a unit owner fails to pay monthly fees, this can affect the maintenance of the property and the association's ability to operate, particularly when a small condominium is involved. In larger condominiums, multiple owners repeatedly failing to pay the monthly fee can threaten the association's solvency and adversely affect the value of each unit over time. For example, if an association is not able to pay gardening bills to keep up the landscaping of the overall condominium and keep the swimming pool in good condition, a unit owner may face more of a challenge trying to sell his or her unit.
To guard against adverse effects to associations and the value of individual units in Massachusetts, associations get an automatic lien against any unit in which the owner has failed to pay a monthly fee. This automatic lien, which takes effect on the date that an assessment comes due, may be converted to a "super lien."
The association must take steps to turn the lien into a super lien, however, including sending 30-day and 60-day statutory notices to the mortgage lender and unit owner before filing the lien. A super lien is powerful because it is prioritized even over a mortgage for up to six months' worth of unpaid condominium fees, plus attorneys' fees and collection costs. Often, lenders do not want the super lien to affect their own priority, and they may therefore pay the unpaid fees and charges and require the borrower to pay them back.
Contact a Dedham Property Transactions Attorney
If you are considering a home purchase in the Dedham area, a real estate lawyer may be critical to advise you on the transaction. Call Pulgini & Norton at 781-843-2200 or contact us via our online form for a free consultation.