Dedham Workers' Compensation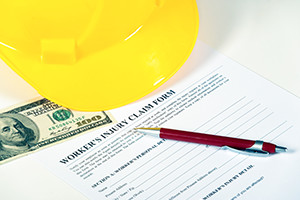 Workplace Accident Attorneys Serving Dedham Residents
If you become ill or are hurt on the job, you should immediately report the injury or illness to your employer in writing. You will need to explain what happened and describe your injuries and symptoms to the employer. Your employer will need this information to notify the Department of Industrial Accidents (DIA) and its workers' compensation insurance carrier so that you can receive benefits. Although the workers' compensation system was designed to make it easier for people to recover assistance for work-related injuries or illnesses, many valid claims are denied. You should not assume that an insurer's denial of your claim is correct or fair. Instead, you should consult experienced Dedham workers' compensation lawyers who can advise you on your options. At Pulgini & Norton, we understand the nuances of this area of the law and can advocate for your rights.
Pursuing Benefits for Your Harm
Many employees have to travel for work. While workers' compensation benefits usually are not available for injuries sustained while commuting under the "going and coming rule," there are exceptions. First, if you need to travel away from your office to do your job and are injured during your travel or at the other work site, you likely can recover benefits. For example, if you deliver ice cream for a living, and you get into a car accident while making a delivery, you may be able to recover benefits.
Second, if your employer owns the premises where you were injured and you were required to use those premises, you probably can recover benefits. For example, if your employer requires you to use a private road owned by the employer to come to the office, and you are injured on the private road, you may be able to recover benefits.
Third, you may be able to get benefits for injuries that occur when you are engaged in an activity for the benefit of an employer, even if you are not technically being paid for the time. For example, if you are at a mandatory off-site retreat and you are hurt by a falling object, any injuries may be compensable. Finally, if you are reimbursed for the cost of travel, this may allow you to recover benefits for an injury that occurs during the trip.
Your employer is required to notify its insurer of your injury or illness once you have been disabled for five partial or full days. The insurer, not your employer, decides whether to accept the claim. Although you may receive benefits immediately, you should not assume this is an admission of liability. There is a 180-day pay without prejudice period during which an insurer can pay benefits without accepting liability.
An insurer may send you a Form 104 to notify you that it is denying your claim without paying benefits, or it may send you the form during the pay without prejudice period and stop paying you benefits. The form will specify why the insurer is denying your claim. You should not assume that the denial is fair. Some valid claims are denied, and you should consult an attorney as soon as possible so that you can initiate the dispute resolution process as necessary.
Consult an Experienced Workers' Compensation Lawyer in the Dedham Area
Located on the southwest border of Boston, Dedham is the county seat of Norfolk County in Massachusetts. Employees in this area who suffer job-related injuries or illnesses should contact the workplace accident attorneys at Pulgini & Norton. Call our Dedham workers' compensation attorneys at 781-843-2200 or use our online form to set up a free consultation.