Everett Real Estate
Everett Lawyers Skilled in Property Transactions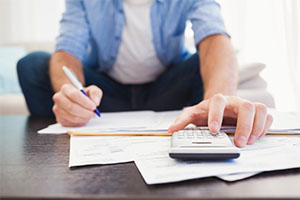 Buying a house is a huge financial commitment for most people. When you buy real estate, it is important to consider a number of factors associated both with the mortgage and with the property transaction. Although institutional lenders are restrained in what they may offer by numerous federal and state laws, there is a wide range of mortgage products, each with its own advantages and disadvantages. When determining whether a particular home for which you qualify for a mortgage will meet your needs over 30-40 years (or less, if you plan to sell or refinance), you will need to take into account various factors to make sure that you are making a sound financial and emotional decision. At Pulgini & Norton, our Everett real estate attorneys may be able to assist you with the legal aspects of buying or selling a home.
Buying or Selling Residential Real Estate
A loan is made up of both principal and interest. Amortization refers to the repayment of loan principal over time. Many people choose to take out a fixed rate mortgage. This is a loan that fully amortizes, and the interest rate on the note stays the same throughout its term. With a fixed rate mortgage, the interest rate is determined at the time that you take out the loan and will not change, which means that the lender takes the risk that the rates will go up, and it will still need to let you repay the loan at a certain rate. As of 2012, the average national interest rate was 3.87% with .43 points. Generally, fixed rate mortgages are provided at 15, 30, or 45 years.
The monthly payment for a mortgage includes principal, interest, insurance, and property taxes (PITI). Generally, a borrower must have what are called PITI reserves for a certain period of time in case they lose their job or another income stream. For example, a lender may mandate that a borrower have 2-6 months of PITI reserves in order to qualify for a loan.
For some consumers, an adjustable rate mortgage is a better choice. This is a loan for which the interest may fluctuate, depending on the index to which the loan is tied and the interest rate of the marketplace.
An adjustable rate mortgage often starts at a lower interest rate than fixed rate mortgages, and this may entice a buyer who expects their earnings to go up within a certain period of time. The adjustable rate mortgage may have a periodic payment cap that limits how much the payments may increase or decrease in a certain window of time. It may also have a periodic rate cap, which limits how much the interest rate may adjust within certain intervals. Sometimes there is also a lifetime interest rate cap.
During a closing in the Everett area, a real estate lawyer must be substantively involved. The closing attorney will need to perform a number of tasks to prepare the transaction. Among these tasks, the closing attorney will need to examine title to the property. The mortgage lender will not want to provide a loan for a property that is encumbered in ways that damage its value or may cause litigation down the road. The title will need to be researched for a period going back 50 years, and the attorney will determine whether there are any defects during this time. If there are issues, the attorney will need to try to resolve the defects. Sometimes buyers and sellers may not realize that they may have their own attorney for this transaction. The buyer may benefit from having their own attorney from the time that they start searching for property through the closing. The seller may benefit from getting input on various aspects, such as listing the property and negotiating the purchase and sale agreement.
Consult a Real Estate Attorney in Everett or Surrounding Communities
Located in Middlesex County, Everett is a city of over 40,000 residents. It is home to part of the Revere Beach Parkway, a historic site. At Pulgini & Norton, our experienced Everett real estate lawyers can advise you on property transactions, whether you are a buyer or a seller. For a consultation with a property transaction lawyer, contact us online or call us at 781-843-2200.