Everett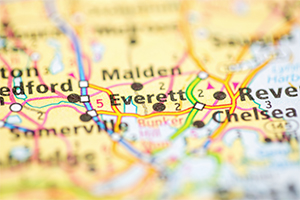 Workers' Compensation and Real Estate Attorneys Advising Everett Residents
Retaining an attorney may be important when you are injured on the job or considering the purchase or sale of residential real estate. For some people, buying a home is one of the most expensive transactions of their lives. Meanwhile, a job-related injury may affect a victim's ability to earn income permanently. At Pulgini & Norton, our Everett real estate lawyers and workers' compensation attorneys provide knowledgeable and experienced legal representation for job injury claims and property transactions so that our clients' interests are protected during these critical times.
Seeking Benefits After a Workplace Accident
If you are hurt in a job-related accident, you likely are entitled to receive workers' compensation benefits. These benefits may include medical benefits, temporary or permanent incapacity benefits, loss of function benefits, and scarring or disfigurement benefits. In certain instances, vocational rehabilitation benefits also may be available.
To qualify for vocational benefits, you must have residual restrictions because of your work-related injury that stop you from going back to the same job that you had before your injury. The purpose of vocational rehabilitation services provided to workers is to put an employee back in a position to earn their pre-injury average weekly wage. The Office of Education and Vocational Rehabilitation (OEVR) oversees vocational rehabilitation services and facilitates the agreements involved. While you do not need to accept vocational rehabilitation services, if you are found suitable for them but decide not to participate, your weekly compensation may be reduced by 15%.
Navigating a Property Transaction
Residential real estate transactions often are complex. An attorney must be involved with the closing by law, and it may be helpful to have legal representation through every step of the process from mortgage pre-qualification to closing and any post-purchase transactions.
The first step in the mortgage process is getting pre-qualified by providing the lender with financial information about your income, assets, and debts. The lender will review the information and determine the type of mortgage that you may receive. Generally, there is no cost to get this done, and it is a useful step because it allows you to tailor your home search according to what you can afford, thereby limiting the available options for most people. Some people may only afford a fixer upper, but this is not necessarily a significant limitation. Renovation or rehabilitation loans are available to allow you to get a loan for both the purchase of the home and the cost of any necessary renovations. There are two types of FHA 203(k) rehabilitation loans, and the cost of the renovations will help determine which type you should get. You will not need to take out multiple loans to get the work done.
Consult an Experienced Real Estate or Workers' Compensation Lawyer in Everett
Everett is located in Middlesex County. It is home to the Mystic Generating Station, which is the largest electrical plant in Massachusetts. The city is relatively small in area but densely populated. Whether you are hurt on the job and need to file a claim for benefits, or you are embarking on a property transaction, the Everett workers' compensation attorneys and real estate lawyers at Pulgini & Norton can offer knowledgeable legal representation. For a consultation, contact us online or call us at 781-843-2200.