Framingham Workers' Compensation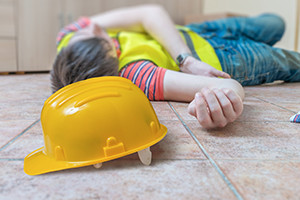 Workplace Accident Attorneys Advising Framingham Residents
Framingham has three major business districts and several small business hubs. Its economy depends primarily on office and retail complexes, but it also features manufacturing and repair services. If you suffer injuries on the job in Framingham, you can consult the workers' compensation lawyers at Pulgini & Norton to pursue benefits for your disability and medical costs.
Pursuing Benefits from Your Employer's Insurer
Employees who are injured or made sick in the course and scope of their jobs are entitled to recover benefits through the Massachusetts workers' compensation system. These benefits are designed to compensate an employee for medical costs, scarring and disfigurement, and the time the employee needs to take away from work to rest, recover, or obtain medical care. The amount of compensation to which any employee is entitled depends on to what degree he or she is disabled. However, insurers do deny many legitimate claims. Representation by an experienced workers' compensation attorney can make a difference in whether you receive the full benefits you need.
Disability benefits can be temporary or permanent, and they can compensate for a partial or full disability. An employee who is temporarily incapacitated after an occupational illness or injury for six or more nonconsecutive calendar days can potentially recover temporary disability benefits. You may be able to receive temporary disability benefits for up to 156 weeks.
Temporary benefits are calculated by taking your gross earnings and dividing them by the number of weeks that you have worked. Sixty percent of the figure constitutes your average weekly wage. The maximum that any employee can receive is the state's average weekly wage (SAWW). If you work two jobs and are disabled from both, you should report this to the insurer because your earnings from both jobs are added together to obtain your gross earnings for purposes of the average weekly wage calculation. These jobs must both be covered by the workers' compensation system to be counted.
Permanent benefits are two-thirds of your average weekly wage. This amount can be adjusted annually for cost of living, and you can receive benefits indefinitely as long as you remain unable to work due to the work-related illness or injury.
Your employer is permitted to designate a first medical provider for you to see. Medical benefits, including medical care, reimbursement for medical mileage, and prescriptions or medical devices, are available through the workers' compensation system. After you see a designated provider for the first trip to the doctor, you can choose a provider for medical care. You should be aware that the insurer is entitled to send you for periodic evaluations by its own doctors. These doctors realize that an insurer may not retain them again if they too often approve the treatment that injured or sick employees seek. Therefore, it may be to your benefit to have a workers' compensation attorney on your side.
Enlist a Lawyer for a Workers' Compensation Claim in Framingham
After a job-related illness or injury, you may be concerned about how your family will make ends meet. The workers' compensation system is designed to alleviate those concerns. Unfortunately, insurers may deny legitimate claims. At Pulgini & Norton, our workplace accident attorneys can help injured individuals in the Framingham area pursue benefits. Call us at 781-843-2200 or contact us via our online form for a free consultation.