Hyde Park Real Estate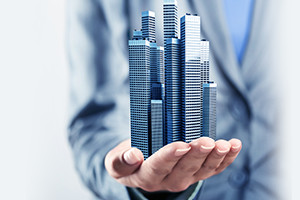 Legal Representation for Real Estate Transactions in Hyde Park
The dissolved municipality Hyde Park is now a diverse neighborhood of Boston. Its central business district is made up of historic buildings at Cleary and Logan Squares. Notable residents include abolitionist Angelina Grimke, actress Maura Tierney, relief pitcher Manny Delcarmen, former Boston mayor Thomas Menino and American Impressionist painter John Joseph Enneking. Hyde Park has an industrial history and for over 100 years it was the home of the Westinghouse Sturtevant Corporation. It was also home to the Boston Crusaders and a number of churches. If you are moving into or out of a home in Hyde Park, the experienced real estate attorneys of Pulgini & Norton can help you ensure the transaction meets your objectives.
Residential Real Estate Law in Massachusetts
In Massachusetts, attorneys must be actively and substantively involved in a real estate transaction before and after a closing, and must be present for a real estate closing. There are numerous complex issues that may arise in a residential real estate transaction, including easements, nonconforming uses, mortgage and financing, title issues, and liens. A seller needs to make fewer disclosures in a Massachusetts real estate transaction than in real estate transactions in some other states.
Under Massachusetts law, the seller and real estate agent must provide a notification package containing lead disclosures for homes built before 1978 before the signing of a lease with option to purchase, a purchase and sale agreement, a lease with an option to purchase, or, a memorandum of agreement used in foreclosure. Sellers and real estate agents must also tell a prospective buyer about any information they have related to lead in a home.
Generally when real estate is transferred any easements belonging to the real estate is included in the conveyance unless the deed states otherwise. Usually it is unnecessary to specifically mention an easement, or any other privilege or appurtenance in the deed, but an experienced attorney can make sure that the appropriate disclosures are made.
There are three types of deeds in Massachusetts real estate transactions: quitclaims deeds, warranty deeds and release deeds. Each kind of deed gives the owner varying protections and guarantees against problems with the real estate title being transferred. Most property is transferred through a quitclaim deed. Limited assurances come with a quitclaim deed. These assurances are that the grantor of the deed has put no encumbrances on the property other than those specified in the deed and that the grantor will defend against title claims that arose during the period the grantor owned the property.
However, the greatest protection comes with a warranty deed. The warranty deed assures the person buying the property that the current owner and seller actually owns the real estate in fee simple (total ownership), that the property is free from encumbrances such as easements and liens, that the seller has the legal right to sell, and that the seller will defend against any legal claims regarding problems with the title.
The third type of deed is the release deed, which offers the lease amount of protection because it doesn't guarantee anything. It transfers the title or whatever right the grantor has in connection with the property.
Retain a Hyde Park Real Estate Attorney
The experienced housing transaction attorneys of Pulgini & Norton can help ensure that you will be able to use your Hyde Park property as you see wish. We also represent clients in Andover, Boston and New Bedford. Call us at 781-843-2200 or contact us via our online form for a consultation.