Hyde Park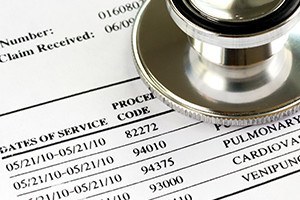 Your life can change in an instant. One day you go to work like usual, expecting just a normal day. Then a piece of machinery you are working with malfunctions, or another employee is neglectful, or you are in a car accident while driving a company vehicle. Suddenly you are injured, and nothing will ever be the same again.
Sometimes, though, the injury can occur more slowly. What starts as a twinge in your wrists can eventually lead to a repetitive stress injury like carpal tunnel syndrome. With time this painful process can render your hands almost unusable, affecting your quality of life forever. Other times being around toxic chemicals on the job can add up to a chronic illness, even cancer.
Getting back to work
An injury on the job may have you facing time away from work and a growing mountain of medical bills. Workers' compensation allows you to recover from your injuries and return to work when you are able.
However, workers' compensation doesn't always go as planned. Sometimes your claim is denied or delayed. When you have been injured and are unable to work this is serious situation. You need to talk to an experienced worker's compensation attorney as soon as possible. When you have someone on your side that has over 50 years combined experience with worker's compensation claims and a record of helping people get the benefits that they have a right to, you can let the worry go, and sleep better at night.
At Pulgini & Norton, we have experience with all types of worker's compensation injuries in many different industries. We have handled cases involving the following injuries, and more:
Chemical exposure.
Traumatic brain injury.
Spinal cord injuries and paralysis.
Disfigurement and scarring.
Electrocution.
Explosions and fire.
Commercial trucking accidents.
Amputations.
Back and neck injuries.
Psychiatric problems.
Electrocution.
We have experience with injuries in the following industries, among others:
Injuries to nurses, hospital workers, and other health care professionals.
Manufacturing accidents.
Construction accidents.
Warehouse accidents.
Whatever your specific situation is, we are here for you. We pride ourselves on being accessible and are ready to answer your questions. Your first consultation is completely free, and we can give you an honest assessment of your case. Get the information you need by calling us today.