Methuen Workers' Compensation
Job Injury Attorneys Serving the Methuen Area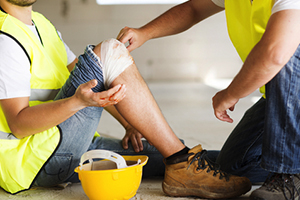 Some workers may be surprised to receive a denial of their workers' compensation claim. They may believe that their injury or illness is clearly related to work, and they may assume that they will simply start to receive checks in the mail once their employer notifies its insurer. However, workers' compensation is an adversarial process. Insurers are required to provide workers' compensation insurance according to the terms of the policy that they provide to your employer, but they may search for reasons to deny your claim. Sometimes they may find a reason in your medical records or in an omission by the employer, or they may use surveillance. It may make a difference to the success of your claim if you have an experienced Methuen workers' compensation lawyer at your side.
Bringing a Workers' Compensation Claim
Almost all employers are required to carry workers' compensation insurance. This insurance is supposed to provide numerous benefits, including medical benefits and disability benefits. In Massachusetts, disabled workers may obtain partial wage replacement based on their average weekly wage and an analysis of whether the disability is partial, temporary, permanent, or total.
Certain common injuries may trigger the suspicions of insurance adjustors. For example, heart attacks, psychiatric illnesses, toxic exposure, and carpal tunnel syndrome may all make an insurance adjustor question whether the claim is actually job-related. They are likely to order an independent medical examination for claims about which they have suspicions. Despite the name of the exam, these exams are usually conducted by doctors whom the insurer knows are more likely to deny claims or support more conservative treatments than what is necessary for you. You are required to attend the exam, or the insurer may stop paying your weekly benefits.
Adjustors also sometimes hire private detectives or inspect a claimant's social media presence. Private detectives may lurk outside your house to see whether you are actually able to walk if you said that you were not. They may check how often you leave your house to run errands if you have claimed to be disabled. More insidiously, they may also review your social media feeds to find evidence that you are malingering. Many people post positive images or messages of happiness on social media sites like Facebook or Instagram. However, an insurer may easily gain access to these images and use them to prove that you are either not disabled or not as disabled as you claim. For example, you might be in pain, but if you then post a picture of yourself at the gym on Instagram, an insurer may use this to show that you are not actually in pain and that you are not restricted from working. Even though you may have a privacy wall, social media companies sometimes change the privacy settings, and you should not post anything online that you would not want an insurer to misconstrue.
Consult a Knowledgeable Workers' Compensation Lawyer in Methuen
Methuen is a city that was originally part of Haverhill, Massachusetts. It is located along the northwest edge of Essex County at the northern end of I-93. Some famous people from Methuen include the poet Robert Frost and the baseball pitcher Steve Bedrosian. If you suffer a job-related injury or illness in this area, the Methuen workers' compensation attorneys at Pulgini & Norton may be able to help you obtain benefits. Call us at 781-843-2200 or contact us via our online form for a free consultation with a job injury lawyer.