Methuen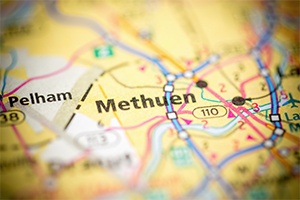 Real Estate and Workers' Compensation Lawyers Assisting Methuen Residents
Whether you are injured on the job in Methuen or hope to buy real estate there, it is important to consult a knowledgeable attorney. Often, people may not realize the significant legal consequences of workers' compensation claims and real estate transactions until it is too late. The Methuen real estate attorneys and workers' compensation lawyers at Pulgini & Norton are familiar with all of the nuances of these matters, and we can provide sound legal advice and representation.
Guidance in Property Transactions
Whether you are buying or selling real estate, you are likely to be interested in the value of a home. Numerous factors go into the evaluation of a home. In most cases, a lender will require an appraisal before agreeing to provide a mortgage.
However, buyers and sellers may be interested in comparative market analysis and a broker's price opinion when determining what to offer or what to ask. Unlike an appraisal, a comparative market analysis will provide information not only on the sales prices of comparable homes but also on the prices being asked for homes that are currently listed and pending sales. A broker's price opinion is a real estate broker or other licensed individual's valuation of property. It is usually both less comprehensive and less expensive than an appraisal. However, it may give you a reasonable idea of what a particular home is worth.
In a competitive market, it is important for a buyer to understand what a home is worth and whether a seller's asking price is reasonable. Similarly, a seller who is serious about selling their home will want to price it appropriately. Our attorneys can help make sure that you have a good sense of the value of a home and also conduct negotiations during a bidding war or put in backup offers as needed.
Representation in Seeking Benefits After a Workplace Accident
The workers' compensation system was designed to make it easier for employees to obtain compensation after suffering on-the-job injuries. However, in practice, it may be extremely difficult to get insurers to pay claims. Often, they issue denials or partial denials of valid claims. You should not assume that you are not entitled to benefits just because you were issued a denial of your claim. You may appeal the decision through the Department of Industrial Accidents in a five-step process.
Whether you become sick due to workplace conditions or suffer injuries, such as broken bones or fractures, it is usually helpful to have a workers' compensation attorney on your side. You may be eligible for benefits that include medical expenses, medical mileage, wage loss, disfigurement, and more. Generally, workers are not able to sue their employers for work-related injuries or illnesses, and their primary or only recovery is through the workers' compensation system.
Consult a Real Estate or Workers' Compensation Attorney in the Methuen Area
If you are filing a workers' compensation claim or entering into a residential property transaction, you should consult an experienced attorney. At Pulgini & Norton, our Methuen workers' compensation lawyers and real estate attorneys can provide sound legal advice, whether you are buying a home or trying to recover benefits from a reluctant insurer. Call us at 781-843-2200 or use our online form to set up a consultation.