Norfolk County Real Estate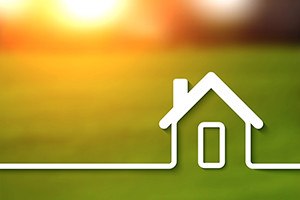 Property Transactions Lawyers Assisting Norfolk County Residents
For many people in Norfolk County, the purchase of residential real estate is the biggest purchase of their lives. For others, it may not be something they want to handle as individuals. It may make sense for married couples, friends, and others to buy property as a pair or group to make the cost more affordable. One of the crucial decisions that must be made in that case is how to take title—as tenants in common, joint tenants, or tenants by the entirety. Another decision that must be made is which type of deed is appropriate. There are three types of deeds: warranty deeds, quitclaim deeds, and release deeds. Although quitclaim deeds are probably the most common type of deed in Massachusetts, warranty deeds offer more protection. The Norfolk County real estate attorneys at Pulgini & Norton can help you explore your options and carefully protect your interests during a property transaction.
Taking Title to Real Estate in Massachusetts
The type of title you take with a co-purchaser affects the nature and scope of your interest in the property. If you are not married to the co-purchaser, you have two options: tenancy in common or joint tenants with rights of survivorship. The latter allows you to have different shares or interests in the property.
For example, if you are buying a home with someone who can afford to put more money down and pay a greater share of the mortgage, it may make sense to take title as tenants in common who have unequal shares. Each of you will be able to transfer legal title as you wish. The downside to such an arrangement is that your co-purchaser may at some point transfer title to someone you do not know or like. In order to dissolve a tenancy in common, you can sell your interest, file a partition action to sell, or buy out the other tenant in common.
With a joint tenancy, you will each own equal shares. Moreover, there is a right of survivorship. This right of survivorship means that if either of you passes away, the decedent's share automatically transfers to the survivor or group of survivors. In a group purchase, whichever purchaser is last to survive will eventually own the whole house.
It may be appropriate to consult an attorney to draft a co-ownership agreement before you buy a home with another person, particularly if that person is not your spouse. The agreement can remove uncertainty and spell out each buyer's responsibilities and rights with respect to the property, including how much each person owns, how maintenance and mortgage payments will be divided, and the obligations of each owner with regard to selling their share to a new buyer. When discussing these issues, it may also be appropriate to discuss which type of deed to negotiate.
Warranty deeds provide the greatest assurances to buyers. There are four assurances provided in a warranty deed, which are that the grantor owns the property, the grantor has the right to convey the property, the property is free from encumbrances, and the grantor promises to defend the grantee against legal claims related to problems with title that arise during the grantor's ownership as well as before then. A quitclaim deed provides more limited assurances, while a release deed provides no assurances and simply transfers whichever rights the grantor holds to a piece of property.
Consult a Norfolk County Attorney for a Real Estate Matter
If you are planning to buy property, it is wise to obtain legal counsel early in the process to make sure your interests are protected. Call the Norfolk County real estate lawyers at Pulgini & Norton at 781-843-2200 or contact us via our online form for a free consultation with a knowledgeable property transactions attorney.