Quincy Workers' Compensation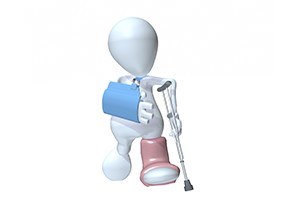 Strong Advocates for Injured Quincy Workers
A serious workplace injury can change your life in an instant. One minute you are doing your job as usual, and the next you are facing extended time away from work and massive medical bills. At times like these, it is critical that you seek the advice of a reputable workers' compensation lawyer who knows the law and will fight to protect your interests.
The Quincy workers' compensation lawyers at the law firm of Pulgini & Norton, LLP, provide comprehensive legal services to people who have suffered any kind of injury on the job. We understand the process for obtaining benefits, and we know the best approach to ensuring that you receive the full measure of benefits you are entitled to under the law.
Representing Quincy Workers Across All Industries
While the law is clear with regard to a worker's rights after an on-the-job injury, collecting benefits is not typically an easy thing to do. Workers' compensation insurance companies are motivated to deny claims whenever they can. In Massachusetts, approximately half of all workers' compensation claims are denied on the initial application. Our attorneys are committed to seeing that you are treated fairly and that your needs are fully accommodated.
We have experience handling workplace injury claims for employees in all types of industries, including the following:
Construction accidents
Warehouse accidents
Manufacturing accidents
Injuries to nurses and medical professionals
Injuries to hospital workers
Injuries to health care workers
Discuss Your Claim With a Massachusetts Workplace Injuries Attorney
Contact our office today to discuss your workers' compensation claim. We have office locations in downtown Boston, New Bedford, Hyde Park, Andover or Braintree, Massachusetts, to serve you. You can reach us by phone at 781-843-2200 or via e-mail to schedule an initial consultation.