Randolph Workers' Compensation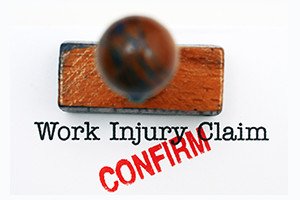 Randolph Workers' Compensation Attorneys
There is no good time to suffer an injury, especially when the injury is serious enough to keep you from working. In some cases, the loss of income combined with the massive medical bills is enough to threaten your financial stability. If your injury occurred in the course of doing your job, however, you likely have a claim for workers' compensation benefits that can absorb much of the financial impact.
At the law firm of Pulgini & Norton, LLP, we help injured workers in Randolph and throughout the surrounding area to secure the workers' compensation benefits they are entitled to under Massachusetts law. Though the Workers' Compensation Act is clear regarding an employee's right to benefits, employers and their insurance companies are determined to find a way out of paying the claim.
Sound Advice in All Aspects of Workers' Compensation Claims
Our attorneys are prepared to step in and help you at any stage in the process. From preparing your initial application for benefits to appealing a denial, we have the experience and the commitment to see that your rights are protected. With more than 40 years of combined experience representing injured workers, you can rely on us to handle your case with efficiency and professionalism at all times.
We have successfully resolved workers' compensation claims involving all types of injuries, including the following:
Carpal tunnel and other repetitive use injuries
Spinal cord injuries and paralysis
Traumatic brain injuries
Neck injuries
Back injuries
Joint injuries, including knees and shoulders
Amputation injuries
Scars and disfigurement
Work-related hearing and sight loss
Work-related heart attacks and strokes
Work-related illness
Speak To a Lawyer Experienced in Massachusetts Workers' Comp Law
Contact our office today to discuss your injury with a Randolph workers' compensation lawyer. We have office locations in downtown Boston, New Bedford, Hyde Park, Andover or Braintree to serve you. You can reach us by phone at 781-843-2200 or via e-mail to schedule an initial consultation.