Randolph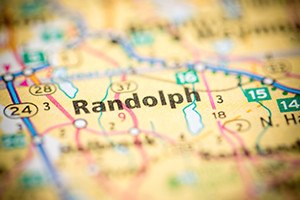 Randolph Lawyers Offering Experienced Representation in Real Estate and Work Injury Matters
The Town of Randolph is located in Norfolk County, just 15 miles south of Boston. It was incorporated in 1793, and it is one of only 14 cities in Massachusetts that has retained the right to include "the town of" as part of its name. Randolph was home to a number of large boot and shoe manufacturers until the 20th century. It then became a suburban magnet for individuals who work in and around Boston. If you have a legal matter in Randolph, the lawyers at Pulgini & Norton can help. Our real estate attorneys handle a range of property, workers' compensation, and other concerns.
Purchase and Sale of Property
If you are buying or selling a home in Randolph, we can assist you at every stage of the process. The most crucial document in the transaction is the purchase and sale agreement, which details the rights and obligations of each party. A form agreement is often used in the purchase and sale of real estate, but its provisions are heavily negotiated by each party. The buyer, for instance, may want the purchase to be contingent upon its inspection of the property. The seller, however, may prefer to fix certain conditions rather than give the buyer the option to pull out of the deal for issues that arise during the inspection.
Each party must also meet its obligations under the agreement. If the buyer is financing the purchase, it will need to explore the various mortgage options available and consider the legal implications of the terms. The seller will need to rectify or address any issues that arise during the title search before it can close the transaction.
If you live in a condominium complex or other common interest community, you will be subject to the bylaws and rules set up by the condominium or homeowners' association. For instance, there may be restrictions on your ability to sublet your unit. If you are on the board of trustees, you may need guidance on a variety of governance matters, such as the board's options if the owner of a unit defaults on his or her common charges. Our attorneys can advise you on state condominium law, as well as interpret the various governing documents that apply in your case.
Massachusetts Workplace Accident Claims
The state requires all employers to provide workers' compensation coverage to their employees. This is a form of insurance for people who suffer a disabling job-related injury or illness. A worker can receive benefits regardless of who is responsible for the condition. Workers' compensation provides coverage for any reasonable medical costs associated with your injury, a certain percentage of your wages (depending on the degree of your disability), and job rehabilitation.
You must, however, qualify for benefits. The employer's insurer will review your claim. It will determine whether your injury is work-related, the extent of your disability, and the benefits you can receive. If the insurer denies your claim, you can appeal to the Department of Industrial Accidents (DIA). You can also appeal an insurer's decision to modify or reduce your benefits. You will need to gather medical evidence to support your claim. For instance, the insurer may argue that your condition is pre-existing and not related to the injury you sustained at work. You will need to demonstrate that while you may have a pre-existing condition, the work-related injury aggravated your condition.
You may also have a claim against a third party. If, for example, you were hurt while working on a construction site, you may have a case against a subcontractor or engineer for defective scaffolds or other equipment. We can advise you on your right to file a personal injury lawsuit, and how it can affect your right to workers' compensation.
Workers' Compensation and Property Transaction Attorneys Assisting Randolph Residents
The workers' compensation lawyers at Pulgini & Norton have more than four decades of combined experience representing injured workers and their families in the Randolph area. If you were hurt on the job, we can discuss your rights and represent you in your claim for benefits or damages against a third party. We also have substantial experience in real estate matters, and we can effectively negotiate and represent your interests. For a consultation, give us a call today at 781-843-2200. You can also fill out our online form.