Salem Workers' Compensation
Job Injury Lawyers Assisting Salem Employees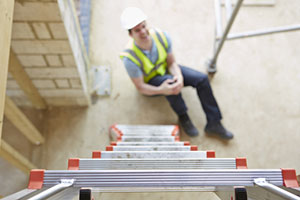 Many workers are injured on the job each year. People in industries involving manual labor tend to have serious injuries, but even jobs involving typing or office work may result in injuries. For example, it is not uncommon for computer programmers to suffer from job-related carpal tunnel syndrome. If you suffer a job-related injury, you may be entitled to benefits, but it is important to consult a workers' compensation attorney who can advocate on your behalf. At Pulgini & Norton, our Salem workers' compensation lawyers may be able to represent you in your claim.
Pursuing Workers' Compensation Benefits
If you believe that your injury or medical condition is a result of your job, you need to notify your employer as soon as possible. In most cases, you are eligible for workers' compensation benefits, which will help if you are concerned about obtaining proper medical treatment or taking time off from work to heal. For your first scheduled visit, your employer is entitled to have you see a particular provider. You should let the doctor know that the condition is probably work-related.
Your employer is supposed to notify its insurer, and the insurer should give you a claim number so that your doctor can bill the insurance carrier directly. When there is a workers' compensation claim, the doctor is supposed to follow certain guidelines related to reasonable and necessary treatment, such as getting pre-approval. You are entitled to recover reimbursement for medical miles traveled and prescriptions. After the first scheduled visit with the employer's preferred provider, you are entitled to choose your own health care providers. The insurer still has the right to send you to a doctor to evaluate your incapacity.
In addition to medical benefits, you may also be entitled to disability benefits, although what you may recover depends on the extent of your injuries and how disabled you are. Disability benefits may be temporary or permanent, and total or partial. For example, if you are a construction worker who falls from a great height, and you suffer permanent paralysis as a result, you may need total incapacity benefits for the rest of your life. You will be entitled to two-thirds of your average weekly wage as a construction worker. On the other hand, if you suffer broken bones but are eventually expected to make a full recovery, you may obtain temporary total incapacity benefits. These are 60% of your average weekly wage, lasting for 156 weeks. Our workers' compensation attorneys can help Salem employees pursue any of these benefits.
Within 3-4 weeks of notifying your employer, you should start receiving checks from the insurer. However, you should not assume that the insurer has accepted liability until the first 180 days have passed. After the initial injury, there is a 180-day pay without prejudice period, during which time the insurer will investigate the claim and determine whether or not it needs to pay.
The workers' compensation system was instituted to make things easier for workers than filing a personal injury claim in court. Workers' compensation benefits are supposed to be guaranteed benefits that you recover without needing to establish fault in the case of a work-related injury. However, about half of these claims are disputed by the insurer, and it is not always as easy as it should be to get the benefits that you need to survive after a work injury. If you suspect that your claim is going to be disputed, you should secure legal counsel from an experienced attorney.
One situation in which it is likely that your claim will be disputed is when you have a pre-existing condition. For example, if you have a medical history that shows that you suffer from a degenerative disc disorder and back pain, it may be more difficult to obtain benefits, even if you have an acute back injury. You should not assume that an insurer's denial is appropriate, however. As long as your work was a major cause of your disability, you should be able to obtain benefits.
Retain a Skillful Workers' Compensation Lawyer in Salem
Salem is located in Essex County. It is considered an important city in New England's history, especially Puritan history. More than a million tourists visit each year. If you are injured while on the job there, you may be entitled to workers' compensation benefits. You should not assume that an insurer's denial of your claim is valid without first discussing the matter with a workplace accident lawyer. At Pulgini & Norton, our Salem workers' compensation attorneys can represent you with regard to claims arising out of many different medical conditions and injuries. For a free consultation, contact us online or at 781-843-2200.