Waltham Real Estate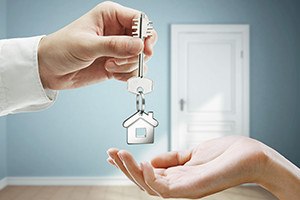 Legal Representation in Waltham for Property Transactions
The Middlesex County city of Waltham has over 23,000 homes in several distinctive neighborhoods, including Angleside, Ravenswood, Cedarwood, South Side, West End, and The Chemistry. For most people, buying a home is the biggest, or one of the biggest, financial decisions of their life. The experienced real estate attorneys at Pulgini & Norton can guide individuals in Waltham and the surrounding communities through the process of purchasing a home. We can advise you on all facets of your decision, including making sure your interests are represented in the purchase and sales contract and the mortgage.
Preparing for the Purchase of a Home
Often, first-time home buyers do not understand the detailed provisions of the documents involved in their purchase of a piece of real estate, including the purchase and sale agreement. Generally, these documents include obligations that buyers must be aware of to avoid being penalized, such as a loan commitment date.
As a buyer, you will need to secure a mortgage commitment letter from a lender in order to make sure you do not lose any earnest money (deposits) that you put down on a particular home. We can not only advise you on how various terms affect you, but also negotiate and draft deadlines and provisions that favor you or that are fairer than what the seller proposes. We can also help make sure the zoning in the neighborhood where you plan to buy the home works for you. If not, we can help you try to get a zoning variance, easement, or a special permit so that you can use your home and remodel your home in the way you would prefer.
Many people buy a condominium for their first home. You should be aware that the documents sometimes include specific provisions such as a right of first refusal, which you would need to get waived in order to sell it to someone other than the condominium association. There may also be very detailed rules about your life in the condominium. For example, there may be hours during which you cannot make excessive noise, or there may be a limit on the number of pets you can have.
Among other things, you should also take into account the monthly fee you will need to pay the association as part of your long-term property costs. Under Massachusetts Condominium Act, M.G.L. 183A Section 6(c), a condominium association can get what is called a "super" or priority lien on your property if you fail to make this payment. The priority lien is given to a condominium association if a unit owner fails to pay the requisite monthly fee. The lien includes six months of monthly expenses as well as fees and costs.
Another crucial matter when purchasing your first home is the mortgage terms. They can affect your ability to close on a home purchase and may also affect your budget over the long term, such as when they contain balloon payment clauses.
Consult an Experienced Real Estate Attorney in Waltham
If you are arranging a home purchase or sale in Waltham, you should contact an experienced lawyer. At Pulgini & Norton, we are knowledgeable about real estate documents, negotiations, condominiums, and mortgages. For a consultation, call us at 781-843-2200 or contact us via our online form.