Waltham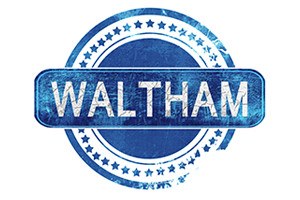 Workers' Compensation and Real Estate Lawyers for Waltham Residents
Waltham, commonly known as "Watch City," is located in Middlesex County, Massachusetts. Settled in 1634 and officially incorporated in 1738, it was the original home of the Boston Manufacturing Company. The first production motorcycle was made at Metz, a manufacturer with its home in Waltham. Today, it is the home of the oldest publicly funded school for people with developmental disabilities. As of a 2010 census, about a quarter of the people who live there were born outside the United States. At Pulgini & Norton, our experienced attorneys can help Waltham residents with workers' compensation claims and real estate transactions.
Seeking Benefits After a Workplace Accident in Massachusetts
In connection with your workers' compensation claim, you may have to undergo an independent medical examination (IME) or impartial physician examination. These are two separate examinations. An IME may be requested by the insurer to determine whether to issue or deny benefits, and in spite of its name, it usually is not truly independent or unbiased. Often, the doctor is hired by the insurer and is aware that he or she will not be hired in the future if he or she frequently finds a claimant disabled.
Insurers commonly argue that a work injury is not as severe as claimed, or that it is the result of a pre-existing condition. It is important to be honest with the doctor conducting the IME, but it is also a good idea to confer with your own attorney ahead of time about your medical history and other particulars of your claim.
If you and the insurer disagree about whether you need benefits, you may present the case to the Department of Industrial Accidents (DIA), which handles appeals. The administrative judge relies on an impartial physician exam to make a ruling about whether you should be awarded benefits. The DIA has a roster of impartial physicians who are qualified to conduct unbiased examinations of injuries and illnesses. Once an impartial examination is performed, the physician submits a written report to the judge. This report is considered prima facie evidence. The judge need not admit additional medical evidence but may do so if he or she finds the report inadequate or the medical issues especially complex.
Establishing Ownership of Condominiums
Condominiums are a popular form of ownership in Massachusetts. They combine exclusive ownership of individual units with joint or shared ownership of common areas. Certain statutory requirements must be met when you establish a condominium. A real estate transaction attorney can make sure that you meet these requirements.
Condominiums are established by filing a Master Deed with the Registry of Deeds under Chapter 183A of the Massachusetts General Laws, filing individual unit deeds, and recording a Declaration of Trust and By-Laws. The master deed usually defines the units and common areas, specifies unit owners' responsibilities towards the common areas, establishes unit owners' interests in common areas, and includes plans showing the entire condominium. Among other things, the master deed must also include a declaration that the owner is creating a condominium under Chapter 183A, a description of the land, a description of the buildings, unit descriptions, common area descriptions, floor plans, and any restrictions as to use of the units.
Discuss a Work Injury Claim or Property Transaction with a Waltham Attorney
Property transactions and work injury claims may be complex. An experienced workers' compensation and real estate lawyer at Pulgini & Norton can help Waltham residents make sure that their interests are well represented. Call us at 781-843-2200 or contact us via our online form for a consultation.