Worcester Workers' Compensation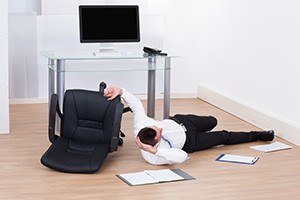 Worcester Workers' Comp Lawyers
If you have been injured on the job, you are entitled to seek workers' compensation to take care of your medical expenses and financial needs while you recover. Applying for workers' compensation, however, can be daunting when you are also dealing with the aftermath of a serious injury. At Pulgini & Norton, LLP, we can help you protect your right to workers' compensation for injuries sustained in a workplace accident.
With more than 40 years of experience handling workers' compensation in Massachusetts, our Boston area attorneys represent clients dealing with a range of serious work-related accidents and injuries, including:
Amputation
Asbestos exposure and exposure to other toxic molds
Blindness and other eye injuries
Chemical exposure
Commercial trucking accidents
Complex Regional Pain Syndrome (CRPS)
Explosions and fires
Electrocution
Hearing loss/deafness
Paralysis
Psychiatric problems
Repetitive use injuries such as carpal tunnel syndrome
Scarring and disfigurement
Slip-and-fall accidents
Spinal cord injuries
Traumatic brain injuries (TBI)
We represent temporary workers, hourly contractors and salaried employees from a variety of industries, including construction workers, general contractors, sub-contractors, manufacturers, warehouse employees, assembly line workers, nurses, paramedics, other healthcare professionals, labor union workers, commercial truckers, retail employees and many others who have been involved in a work-related accident.
Worcester Workers' Compensation Attorneys
Our Boston area workers' compensation lawyers have the experience and perspective to effectively deal with the wide range of issues these cases present. We understand the technical aspects of the Workers' Compensation Act as well as procedures involved in pursuing workers' compensation. Drawing on our informed experience and thorough knowledge, we seek to negotiate positive outcomes on behalf of our clients.
To learn more about Pulgini & Norton, contact us by e-mail or phone to schedule a free initial consultation with one of our experienced Massachusetts workers' compensation lawyers. You may also request a copy of An Employee's Guide to Massachusetts Workers Compensation by contacting one of our offices in Downtown Boston, Hyde Park or Braintree, Massachusetts.