Worcester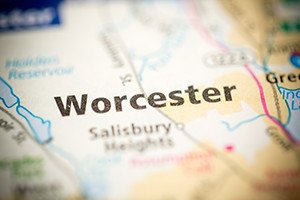 Seasoned Lawyers Serving Residents of Worcester
Worcester is a mid-sized city located in Worcester County, just 40 miles west of Boston. The city and its neighboring communities are home to 15 colleges and universities. More than 36 percent of its residents have bachelors or post-graduate degrees. Thirty-eight percent of jobs in Worcester are in education and medicine, making it a center for research and development in the life sciences and biotechnology fields. Many individuals and families are drawn to the city's quality schools, affordability, and intellectual capital. If you are a Worcester resident and need assistance on a legal matter, the real estate and workers' compensation attorneys at Pulgini & Norton can help you. Our lawyers have more than four decades of combined experience protecting the rights of property owners, people searching for a home, and injured individuals, among others.
Knowledgeable Legal Guidance for Property Transactions
Experienced attorneys can guide and counsel you in a wide variety of real estate matters. Buyers and sellers need to shield their interests while overcoming hurdles that could potentially derail the sale of property. Lenders also need to ensure that their rights are protected. At Pulgini & Norton, we can meticulously review purchasing and financing documents and help coordinate the timely closing of real estate transactions.
Worcester residents who wish to make improvements to their property will need to obtain the proper permits before they begin work on it. For example, any substantial alteration to a residential property of five units or more is subject to review and approval by the Worcester Division of Building and Zoning. Our attorneys assist clients in land use and zoning concerns, including representation in municipal and administrative proceedings.
Seeking Benefits After a Workplace Injury
Worcester is home to a number of businesses and institutions that employ thousands of people. When an accident or injury occurs in the workplace, an individual can seek benefits under the workers' compensation system, which is a form of insurance coverage. Massachusetts employers must make this available in case a worker is hurt during the course of employment. By receiving workers' compensation benefits, the individual essentially forfeits his or her right to sue the employer for personal injury.
If someone successfully files a claim for workers' compensation, he or she can receive reimbursement for reasonable injury-related medical costs and wage benefits, which constitute a percentage of the individual's average weekly wage. How much and how long an injured worker can receive them will depend on whether the condition is classified as a partial, total temporary, or permanent total disability. These are defined in the following ways:
Partial disability: A worker has lost part of his or her earning capacity.
Total temporary disability: A worker is unable to work for at least five days. Experience, education, and age are some factors that are taken into account in determining whether someone has a temporary total disability.
Permanent total disability: Injury or illness has rendered the individual incapable of performing any type of work.
All wage benefits are subject to a cap set each year by the Massachusetts legislature. Depending on the disability, an injured worker can potentially receive benefits for as long as it lasts.
It can, however, be a challenge to obtain workers' compensation benefits. Many insurers initially deny claims or try to diminish the severity of the injury. A worker may file a claim with the Department of Industrial Accidents if there is a dispute with the insurer. There are various stages to this process, and an individual will need to thoroughly prepare the necessary documents and medical evidence to support his or her claim.
Consult a Worcester Attorney for Your Real Estate or Workers' Compensation Matter
The real estate and workers' compensation lawyers at Pulgini & Norton can help you protect your interests and fulfill your obligations near the Worcester area. Our attorneys provide skilled representation in real estate transactions, including purchases and sales, zoning and land use, and financing. If you have been involved in an accident at your job, we can help you seek workers' compensation benefits for your injury. Call us today at 781-843-2200 to schedule a consultation. You can also reach us using our online form.